A Reel Leadership Article
I've been excited to see the new Fantastic Four movie for quite some time. When you break down their story, it's one of leadership, through and through.
Reed Richards and crew have a vision. They execute on the vision. The vision doesn't go as planned. They have to run with the consequences.
Perfect parallels for leadership, if you ask me.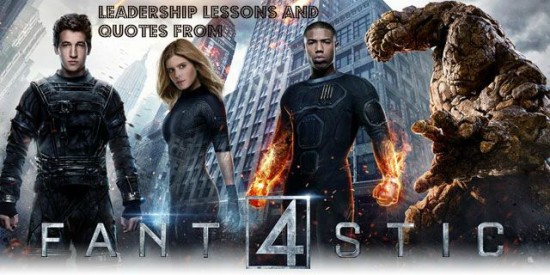 However, as the movie approached its release date, the reviews were not promising. Rotten Tomatos reviewers rated the movie at 8%. Critics ripped Fantastic Four apart.
The movie didn't seem to hold much promise of entertaining. But I went anyways.
I wanted to see what leadership lessons I could find in the Fantastic Four. So, here they are…
CAUTION: Contains Fantastic Four spoilers.
Leadership Lessons And Quotes From Fantastic Four
1. People will laugh at your vision – Reed Richards, the leader of the Fantastic Four, always dreamed big. So big that people laughed at him. Read more...