We're now another month closer to 2016. Can you believe it?
This year has flown by. It's easy to get sidetracked and miss your goals for the year.
Have you been staying on track? Have you been checking? If not, today's the day to review your progress.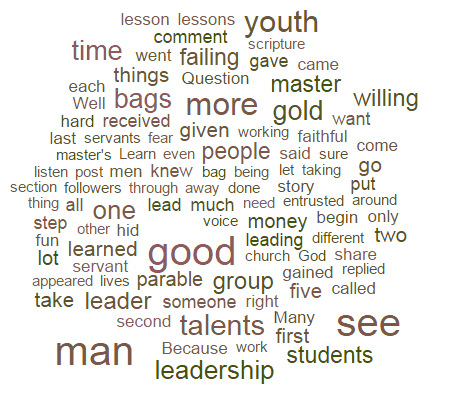 It's also the day I do my monthly blog review.
This is where I look over the top blog posts of the month, share who commented the most, and share statistical information about the blog.
It's good stuff. I hope you're ready.
Top Posts
1. 17 Leadership Lessons And Quotes From Pixar's Inside Out
2. 20 Encouraging Bible Verses For Young Leaders
3. Leadership Lessons And Quotes From Mission Impossible 5: Rogue Nation
4. 16 Leadership Lessons And Quotes From Big Hero 6
5. 15 Leadership Lessons And Quotes From Unbroken
6. 40 Leadership Lessons And Quotes From Netflix's Daredevil
7. 15 Leadership Lessons And Quotes From The Maze Runner
8. 12 Leadership Lessons And Quotes From Furious 7: Fast And Furious 7
9. 22 Leadership Lessons And Quotes From Jurassic World
10. 25 Leadership Quotes From Dr. Martin Luther King Jr.
Once again, the top posts were dominated by the leadership lessons you can learn from movies. We had animated movies, action movies, and comic book movies in the list.
There's more where that came from. Over the next couple of months, there are plenty of great movies releasing and I'm planning on bringing the leadership lessons I see to you.
Top Commenters
1. Jon Stolpe
4. Nicholas Page
7. Chris Hendrix
8. Jeffrey P. Rush
9. Kent Sanders
10. Bill
As always, I want to thank each and every one who took the time to comment on the blog. Seeing your thoughts and ideas inspire me to continue to create great content. Keep the comments coming!
Blog Statistics
Sessions – Increased 11.87%
Users – Increased 13.36%
Pageviews – Increased 11.73%
Pages Per Session – Decreased 0.12%
Average Session Duration – Increased 0.92%
Bounce Rate – Decreased 11%
New Sessions – Increased 1.82%
August was a good month for the blog. There was a nice increase in sessions and users compared to last month's slump.
I figured this was going to happen as people are wrapping up their summers and getting back to business.
Question: How was your month? If you're a blogger, share your most popular post. If you're not, share your favorite post from a blogger you follow.
Latest posts by Joseph Lalonde
(see all)