July is over and done with. July was a crazy busy month around here.
It's so easy to get sidetracked by the busyness of our lives that we forget to reflect.
That's why I do these monthly reviews. To reflect and review upon the previous month. To see what went right and what went wrong.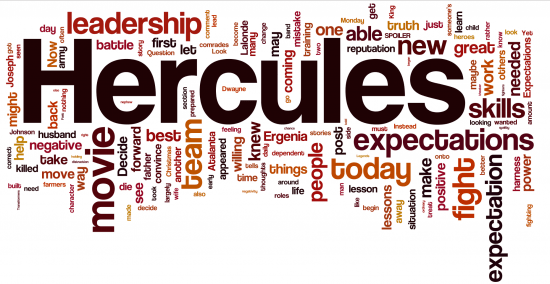 With no further ado, lets get to the top posts and commenters for the month of July.
Top Posts
1. 21 Leadership Lessons And Quotes From Transformers: Age Of Extinction
2. 21 Leadership Lessons And Quotes From X-Men: Days Of Future Past
3. 13 Leadership Lessons From Dawn Of The Planet Of The Apes
4. 13 Leadership Lessons And Quotes From Maleficent
5. 12 Leadership Lessons And Quotes From The Amazing Spider-Man 2
6. 20 Encouraging Bible Verses For Young Leaders
7. Your Past Doesn't Define You. It Helps Shape You
8. 10 Things Happy Leaders Do Differently
9. 10 Leadership Lessons From Captain America 2: The Winter Soldier
10. 5 Things A Leader Should Pray For
This month really saw the rise of the pop-culture/movie related leadership lesson posts. They have overtaken the top posts slots.
Be on the lookout as there will be more of pop-culture leadership posts coming your way. Here's what's in store –
Leadership lessons from Guardians Of The Galaxy (This post released before this one went live. Check it out if you haven't)
Leadership lessons and quotes from Teenage Mutant Ninja Turtles
Leadership lessons and quotes from The Expendables 3
And possibly: Leadership lessons from Sin City 2: A Dame To Kill For
I hope these excite you as much as they do me. These pop-culture leadership posts have been a blast to write.
Top Commenters
2. Paul Sohn
5. Dan Black
6. Jon Stolpe
7. Kent Julian
8. Shing Degano
10. Steve Spring
A huge thank you, once again, to these top commenters and to everyone else who left a comment during the month of July. I love hearing from each and every one of you. You guys rock!
Site Statistics
Sessions – Decreased 5.98%
Users – Decreased 4.55%
Pageviews – Decreased 5.69%
Pages Per Session – Increased 0.31%
Average Session Duration – Increased 2.91%
Bounce Rate – Increased 3.94%
New Sessions – Increased 1.52%
The site saw a slight dip in users and sessions and this was the dip I was expecting to see. I'm okay with a decrease here and there, it comes with the territory of writing.
Site News
Last month I mentioned I was working on a new project. It's begun to take shape and I'm hard at work crafting something that will help you guys maximize time that is usually wasted.
Question: What about you? If you're a blogger, share your most popular post. If you're not, share your favorite post from a blogger you follow.
Latest posts by Joseph Lalonde
(see all)