Note: These are notes from the Catalyst Conference live and unedited. Enjoy learning as I'm learning!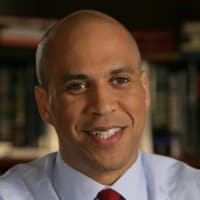 Cory Book is unable to attend the event but presented through a video. Cory is the mayor of Newark, NJ
Don't get so obsessed with position or job you'll have. Purpose is more important than position.
To have the courage to confront fear was hard.
His dream was to be Geoffrey Canada. Never would have guessed he would have been in politics.
Authenticity is one of the greatest challenges of life.
We were born to standout.
There's enough carbon copies in the world. Stay true to yourself.
He wanted to get experience doing what he wanted to do, not what everyone told him to do.
How do you maintain authenticity
Love makes us large. While it's important to make wise choices and security, at the same time we can't stop being risk takers.
Especially when it's in the sound pursuit of a passion.
How do you main the idea of self-awareness?
Sense of humility. It's at the core of his faith.
Surround yourself with people who challenge you to be better.
Get someone with bedrock values
Are there attributes or traits of a leader that you think are most important?
1. Values, values, values
Who you are speaks so loudly I can't hear what you say.
Always think about if you're on course.
2. People have to understand your job is to never stop learning or improving.
3. Humility
It's a choice. Your emotions are choices.
Stimuli are not important. Your response is.
Island shoe story. One guy wanted to get off the island because he thought there was no opportunity to sell shoes since no one wore shoes on the island. The other guy wanted the boat to bring back more shoes because no one wore shoes and the opportunity was great.
Your mindset affects your opportunity.
Live with a sense of responsibility.
The world you see outside of you is a reflection of the person you are inside. If you see graffiti, drug dealers, etc… You're not seeing the possibilities.
You cannot have great breakthroughs without great frustrations.
The potholes were just as valuable as the smooth roads. Regarding problems and difficulties in life.
Latest posts by Joseph Lalonde
(see all)