Until recently, you've probably never even heard of the Guardians of the Galaxy. After this weekend, all your friends are going to be talking about the new movie and how absolutely amazing it was.
I'm in the same boat. Only recently did I discover who the Guardians of the Galaxy were. Honestly, I'm disappointed I hadn't heard about them before.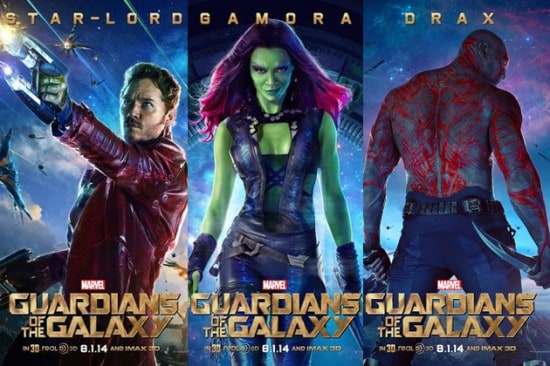 Who are the Guardians of the Galaxy?
That's a good question as they're an more obscure Marvel comics team. The Guardians are basically 5 space scoundrels who join forces to save the galaxy.
A quick rundown of the characters:
Peter Quill/Star-Lord – Peter's an orphan who was taken by aliens at a young age. He became a scavenger and petty crook throughout the galaxy.
Gamora – She's a green woman who's the adopted daughter of Thanos Read more...