Writing a book is a lot harder than it seems. I know this because I've been writing and editing my new book, Reel Leadership, for the past couple of months. It has been toil, sweat, and tears going through the process. Today is the day I launch the pre-sale campaign on Indiegogo. For those reading this today, I ask you to help support the launch of this book by committing to buy a physical copy of Reel Leadership or one of the special perks (Click HERE to support the campaign) when the pre-launch goes lives at 5:00 PM EST tonight. If you're a business owner and want multiple copies or to have me present, reach out to me via email (can be found on the Indiegogo campaign page) and we can make a special package just for you.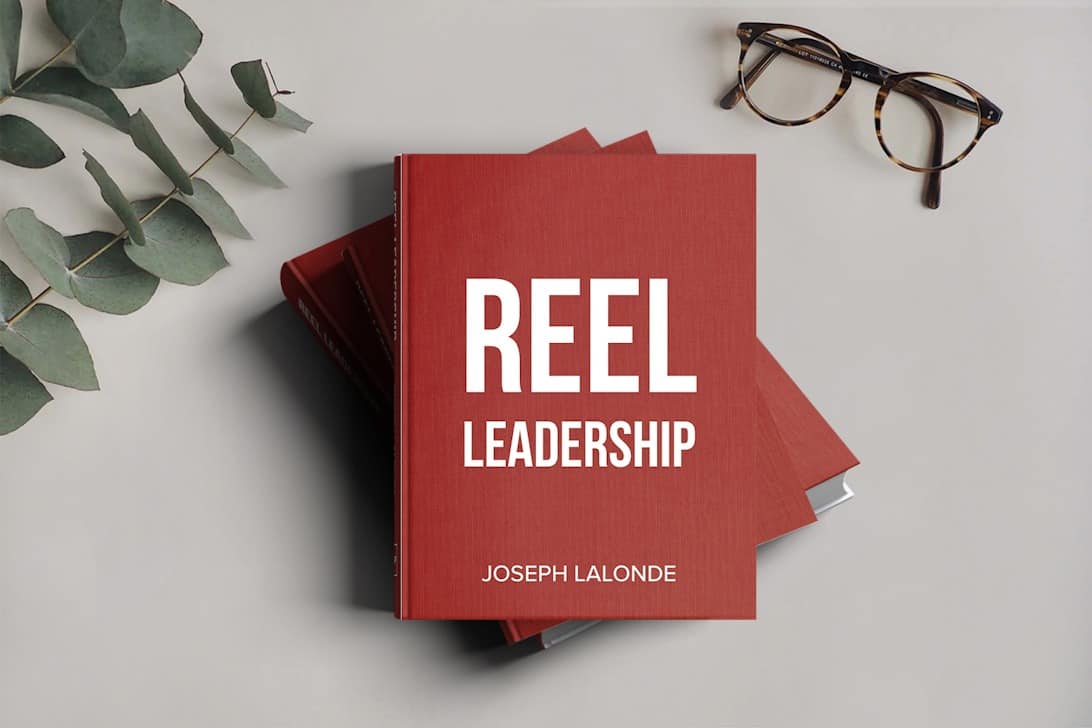 With all of that, I am still excited and proud of what writing a book has taught me.
Writing A Book Has Taught Me…
What has writing a book taught me? It has taught me:
A book is more than just one person:
I had the honor and privilege of interviewing multiple people for Reel Leadership. They include writer and actor David Hayter (If you're a video game fan, you may know him as the voice of Solid Snake), John Ramstead, Jon D. Harrison, Marty Himmel, Kary Oberrunner, and many other fantastic people.
They were willing to open up and share with me how movies have touched their lives. Their stories helped me realize even more how important movies are to leading and teaching.
You have to be committed:
The process of writing a book isn't writing words alone. You have to be committed to the process. The process includes writing, sure. However, it includes so much more.
You have to be committed to editing your precious words. These are the words that you slaved over and felt were worthy. They may not be. You have to be committed to hearing feedback. Feedback isn't easy to hear. It stings and hurts. It may even make you cry. You have to be committed to selling. Once you've written a book, you have to get the word out about it. Writing is only the beginning!
Feedback makes you better:
Through the feedback of my developmental editor, my mediocre book has become something better. Listening to the feedback I was given, I went back and made changes to the book. Some of the feedback was for clarity. Other feedback helped flesh out the stories I shared.
Feedback isn't bad. Feedback is what is going to make you a better writer or leader.
It takes time:
Today is the launch of the pre-sale campaign. This portion of the writing process will take 30 days. From there, if the pre-sale campaign is successful, there will be another round of editing, feedback from beta readers, and another waiting period before the book sees print in December 2021.
This book started earlier this year. That means the process will have taken almost a year to finish. That's a good chunk of time.
This has taught me to stop worrying about how long something takes. If it is important, the time you spend on the process will be well worth it.
What Can You Do?
I want to make an ask of you today. If you're reading this article, would you go and support Reel Leadership? There are multiple backing options including an eBook, physical copy, pages from my movie journal, a Reel Leadership movie club, and so much more. I would value your support so much.
You can support the campaign by clicking here and choosing one of the perks.
If you enjoyed this Reel Leadership article, you may enjoy our collection of Reel Leadership articles eBook. You can get this eBook for free by signing up for updates by clicking here.