The Answers From Leadership Podcast Episode 12
On today's Answers From Leadership Podcast, I have the pleasure of talking with Leon Shapiro. Leon is the co-author of the new leadership book The Power Of Peers.
Leon is the former chief executive officer of Vistage Worldwide, an international peer advisory group for business leaders. During his time at Vistage, Shapiro developed and implemented a long-term strategy to refocus the business on the support of the Chair and member network, invigorated and expanded Vistage's brand, and leverage the global power of the Vistage community.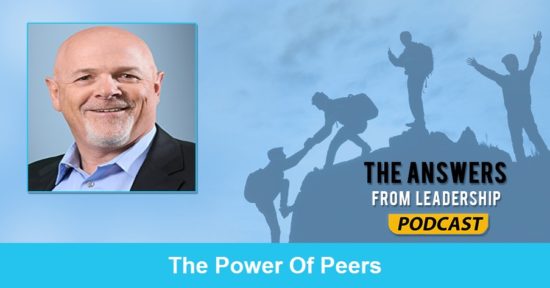 Show notes:
Today's podcast episode also features a giveaway of Leon and Leo's book The Power Of Peers. Read until the end to find out how to enter to win your copy.
What else do you want listeners to know about you?
Grew up in South Africa
Passionate photographer as a hobby and a wallyball player  Read more...