A Reel Leadership Article
What could be considered Marvel Comic's biggest superhero team, The Avengers, are split in the latest Marvel Cinematic Universe movie.
Captain America: Civil War is about the struggle two leaders of the Avengers. One wants to move towards government control and sanctions. The other believes this will lead the Avengers to be controlled by those government agencies.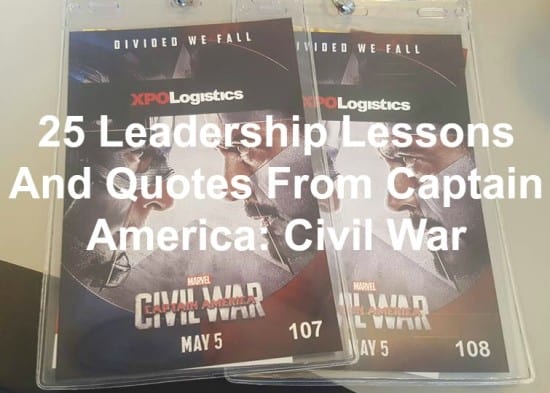 The Avengers split. Half of the Avengers join Captain America. The others side with Iron Man.
This rips the Avengers apart.
We see friend fighting friend. We see beloved characters injured. We see what a split in leadership can do to an organization.
And, as always, we see leadership lessons in a movie.
WARNING: Captain America: Civil War Spoilers Ahead
Leadership Lessons And Quotes From Marvel's Captain America: Civil War
1. Steve Rogers/Captain America:
What do you see? Read more...