The last year and a half have been a blast recording the Answers From Leadership podcasts. I have had the opportunity to interview amazing leaders such as Jenni Catron and Michael Bungay-Stainer.
The wisdom these leaders have dropped has been amazing.
However, in the process, I realized I haven't shared my podcasting setup with you. I'm changing this today.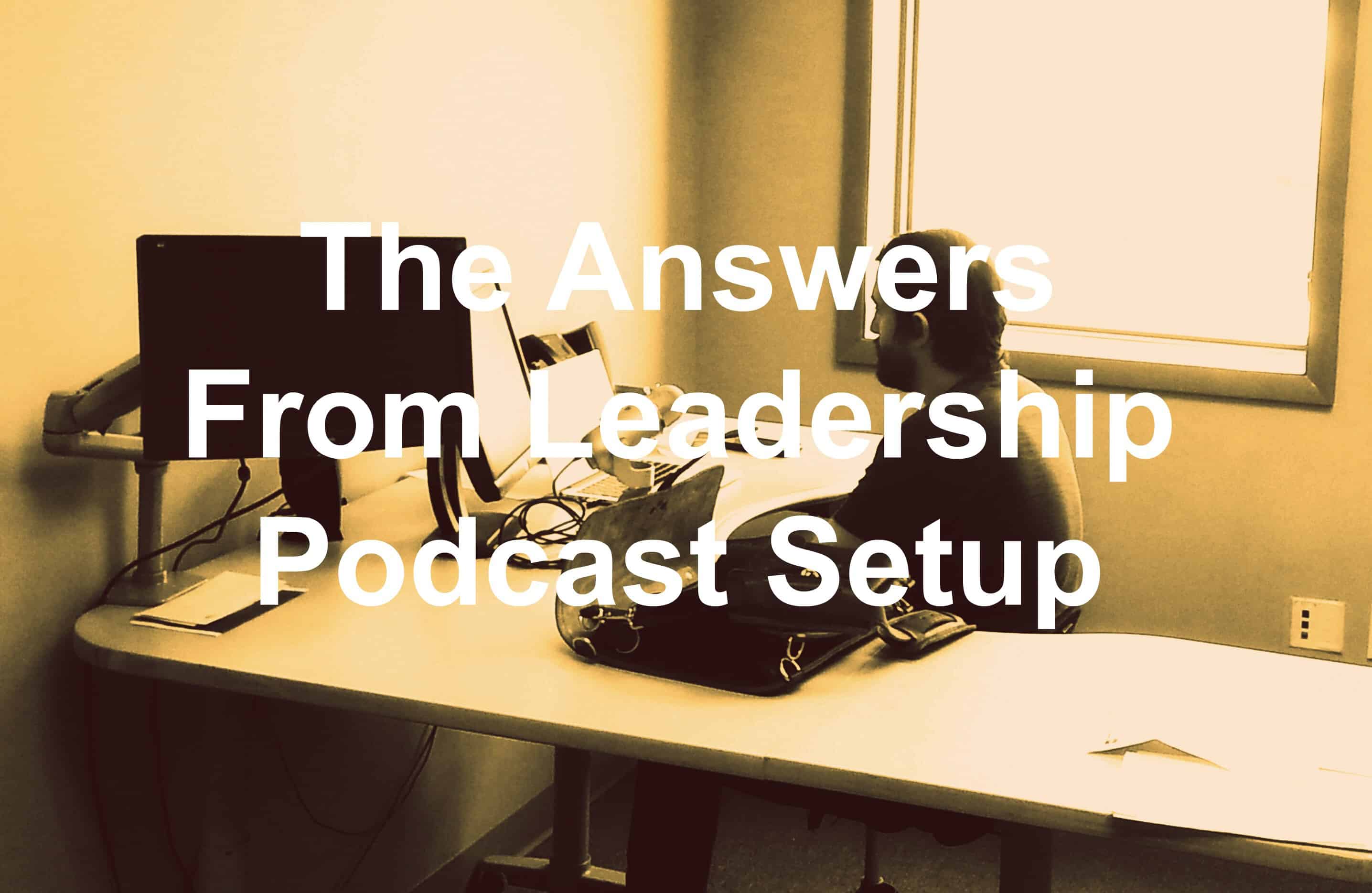 I only realized I hadn't shown my podcasting setup because I've had multiple requests from listeners on what my podcasting setup includes. Let's take a look.
Answers From Leadership Podcast Setup
What equipment do I use to record my podcasts?
My main setup includes 4 pieces of podcasting equipment. The first is my early 2015 Apple MacBook Pro MF839LL/A with Retina display. This does the heavy lifting of recording the audio for the podcasts during Skype calls.
The next two pieces of podcasting equipment I use are a Blue Yeti microphone with a Blue Pop Filter. This microphone provides excellent sound quality for podcast recording. And you can't beat the price on a quality USB microphone.
An add-on to the Blue Yeti microphone is the Blue Pop Filter. This helps reduce the "popping" sound caused by the mechanical impact of fast moving air from speech.
I struggled for a long time to figure out a way to connect the Blue Pop Filter to the Blue Yeti microphone. Recently, I discovered a way that allows you to attach the Blue Pop Filter to the Blue Yeti.
To attach your Blue Pop Filter, you need to remove the black bolt holding the end of the pop filter onto the metal arm. This opens up a hole you can then attach to the tightening screws of the Blue Yeti microphone. The last step you need to take is to secure the end of the Blue Pop Filter with the tensioning screw-down that would normally connect the pop filter to a holding bar.
The last piece of my main podcasting setup is my Beats by Dr. Dre Executive Noise Cancelling Headphones. These noise canceling headphones allow me to clearly hear guests while blocking out other noise.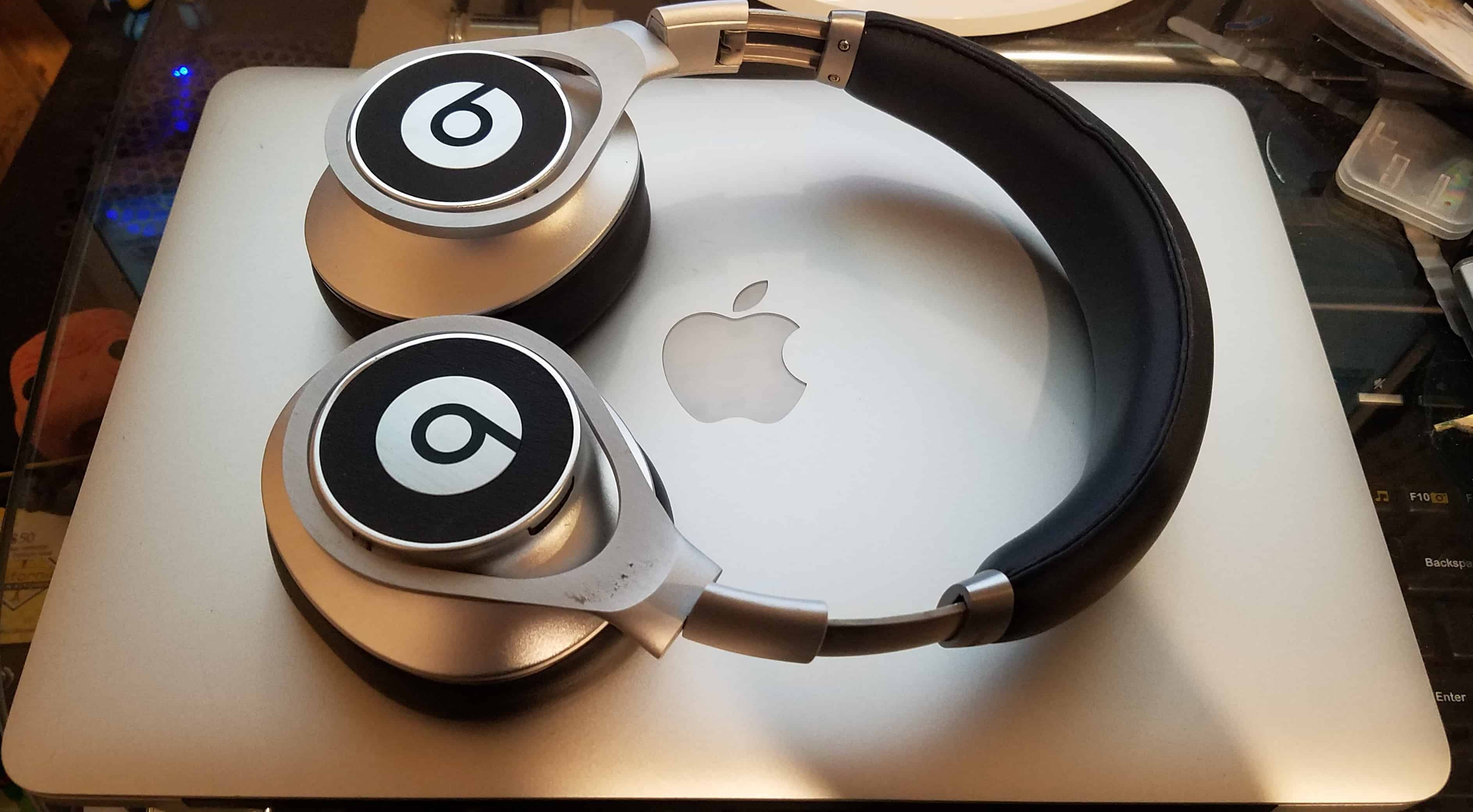 When I'm on the road, this podcasting setup can be a bit cumbersome to carry. This is where my secondary podcasting equipment comes into play.
I still carry my MacBook Pro for onsite recordings. However, instead of the Blue Yeti, I now carry a Samson Meteorite USB condenser microphone. This beast is small and portable but still provides quality sound.
All of this is carried in my Saddleback Leather Thin Front Pocket Briefcase my loving wife purchased for our anniversary. The Saddleback Leather bag contains plenty of space to carry the MacBook, microphone, cords, and a couple of extras.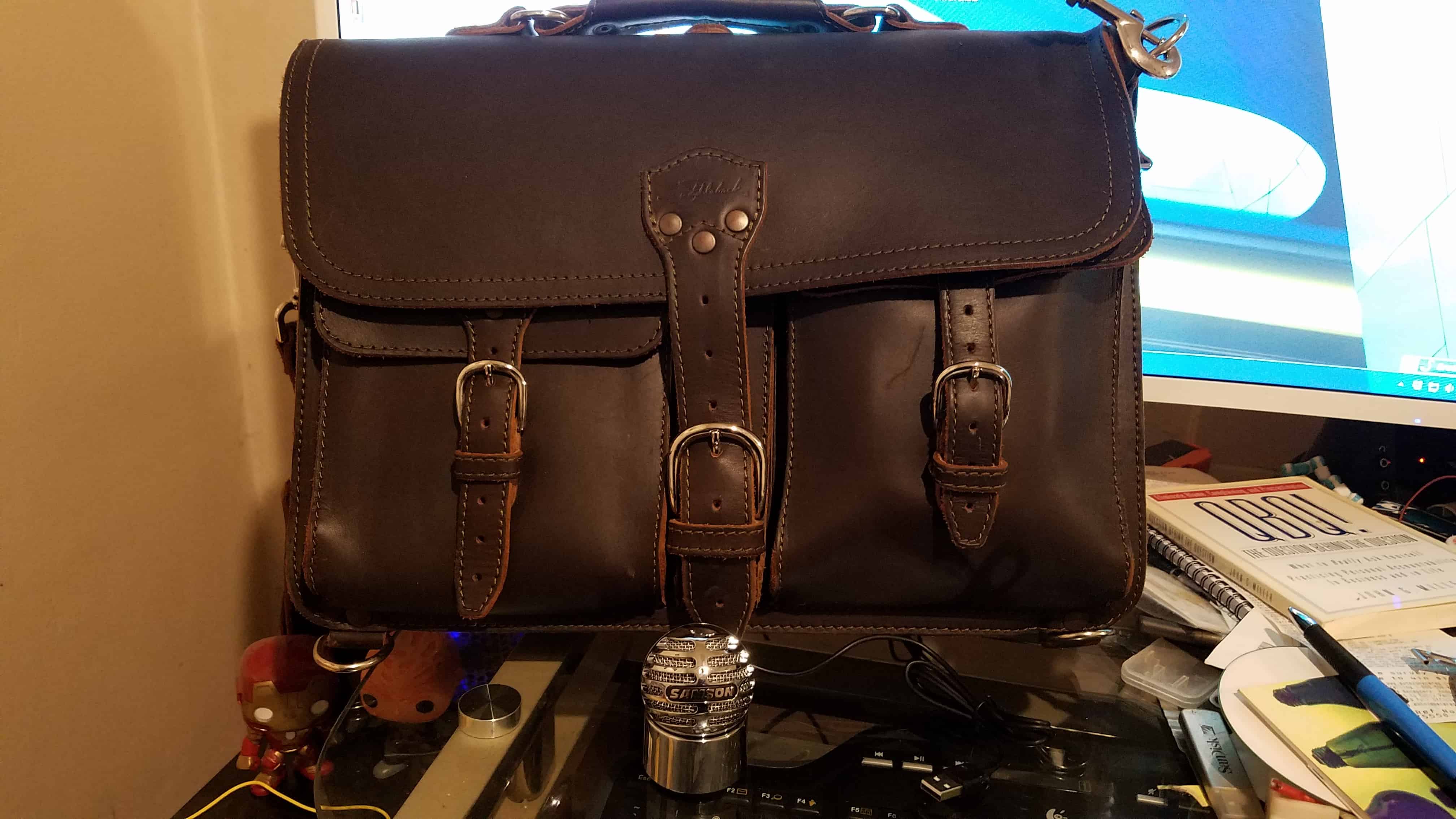 What software do I use to edit and record podcasts?
Since I use a MacBook to record my podcasts, I chose to go with ecamm's Call Recorder for Skype. Call Recorder for Skype allows me to seamlessly conduct a call on Skype and record the audio (and video) to edit at a later time.
From there, I move to my trusty Windows 7 custom-built PC. I use Audacity, a free audio-editing program, to edit the podcast. This robust audio software is very easy to use and helps create great sounding audio.
Where do I host my podcasts?
There are a lot of great podcast hosting websites available to use. I chose to go with PodBean.
PodBean offers multiple hosting options ranging from $3/mo for basic audio and limited storage to $99 per year for unlimited audio and video storage and streaming and multiple users.
I went with the $9/mo podcast hosting plan that includes unlimited audio storage and streaming per month.
**UPDATE May 2020**
I recently switched to a new podcast host. The new host? A company called Soundwise. They do podcasting and more. I highly recommend this podcast host.
When you get into podcasting, there's a lot of choices to make. This includes purchasing the right podcasting gear.
I hope this peek into the podcasting equipment, software, and more has given you an idea of what you can do to get started podcasting.
Question: Are you podcasting? Why or why not? Let's talk about this in the comment section below.
Podcasting Gear Mentioned: