Welcome to the first installment of Tech Tips. Tech Tips will be posted within the first week of each month.  The posts in the series will be related to software, Windows shortcuts, and related topics.
I am kicking off the first of the series by showing you the 5 Firefox extensions that I believe you should be using.
If you do not know, Firefox is an internet browser similar to Internet Explorer or Netscape Navigator. Firefox is huge on customization. The main way you customize your browsing experience is through extensions.
Four of the five extensions are free. One is a paid extension but well worth it.
Lets take look at the 5 extensions that I have found to be extremely helpful.
CoolPreviews: CoolPreviews is my favorite extension. It allows you to preview a link without leaving the page you are currently browsing. When you put your mouse cursor over a link, a small blue box will appear. Move your mouse cursor to the box and a preview window will appear. You are now able to preview the link without leaving the website. This has been a huge boost to productivity as it saves quite a bit of time.
GBookmarks: Google Bookmarks allows you to add a website to a favorites list for easy access at any computer that you use. GBookmarks allows you to access that bookmark list directly from your web browser toolbar. Click on the GBookmarks tab and a list of the websites you have booked are shown. The best part is that it is linked to your Gmail account. This allows you to access your bookmarks from any computer you have access to the internet.
GreaseMonkey: GreaseMonkey is a fun extension. It allows you to customize a website browsing experience. By using JavaScript, you can change the behavior of a website or the way the page looks. There are hundreds of pre-made scripts that you can download and install from various websites. I use this extensively on Geocaching.com. It allows me to easily access stats that I enjoy viewing, change the way I see the Geocache page, and more. The usefulness of this extension is amazing.
Evernote Web Clipper: I have recently become a fan of Evernote. Evernote allows you to capture information and save it online. You can then access it anywhere or anytime that you have internet access. The Evernote Web Clipper extension increases the function of Evernote. Once you install Evenote Web Clipper, you can highlight text, right click on the highlight, and choose to clip it to a Evernote note. All of this without going to the Evernote website and copying and pasting the information. Another great time saver.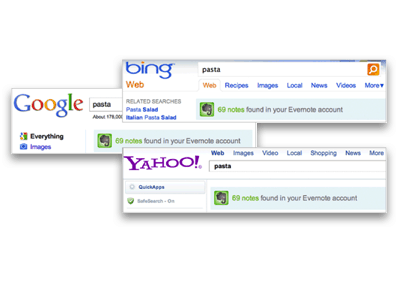 RoboForm Password Manager: RoboForm Password Manager is my second favorite extension. This is one extension that can be used on multiple browsers. You can use it on Firefox, Internet Explorer, and Chrome.
It allows you to log into your favorite websites with one easy click. If you are concerned about your privacy and other people using RoboForm to login as you, you can create a master password. This blocks other people from using your information unless they have the master password.
RoboForm also allows you to save personal information like your name, address, phone number, etc… to easily input it into forms on a website. Need to sign up for a promotion? No problem, click your name in the browser and it automatically fills the form in.
I hope you have found the first installment of the tech tip series helpful. I look forward to helping you find excellent tools to use.
Question: Have you found a favorite extension for Firefox? If so, please share it in the comment section below.