This is a contributed post to JMLalonde.com. For more information on contributing a post, please see our 
contributing policies
.
If you are looking to build a business from scratch, or to scale up your one-man band or small company, taking it to the next level, it is crucial that you know why you are looking to make changes. Are your business goals in line with your personal mission and vision, and are you able to communicate your values with your staff and potential customers? What is it you would like to achieve on the personal and the business level? Below you will find out why having a personal mission will help you become a better entrepreneur.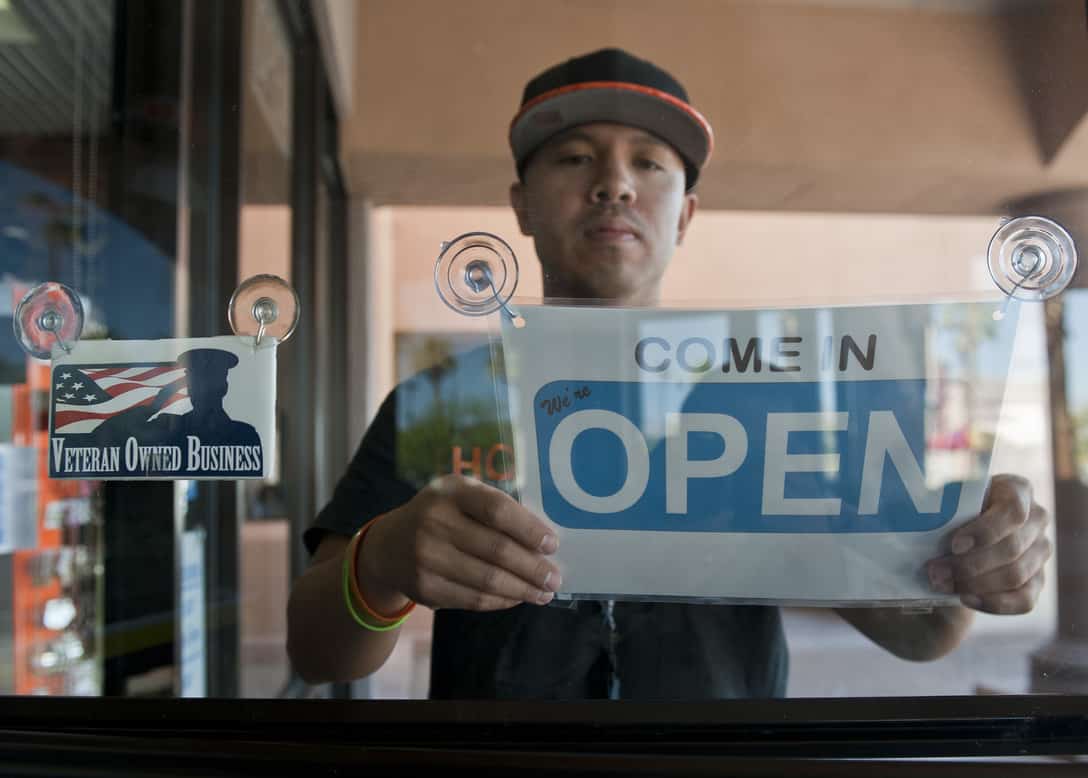 Image via Nellis Air Force Base
Knowing Where You Are Going
Having a strong vision starts with identifying your mission and your true calling. You might want to be the best marketing expert for small business owners, or just make a difference in communities' lives. No matter if your mission is personal or business focused first, once you are aware of it, you can create a roadmap on how to get there. You can, for example, get an online MBA human resources so you can improve your skills and prepare for making the most out of your opportunities.
Consistent Brand Messages
Once you know your why and where you stand in the world, you can also communicate your brand messages clearer. Whether it is social media or email marketing you are involved in, you will have to be consistent and communicate what you believe in and what you want to do to support people you are set out to help. This way, when you are signing up for marketing packages for small business owners, you will be able to communicate your brand identity to the company that is managing your campaigns.
Crafting your Online Image
It is also crucial that you manage your brand image, and it is clearly connected with your personal image. If you believe in family values, your growing company needs to embrace this as a priority and communicate this value. Your brand's identity is more important to your potential buyers than you would ever think. Most people make an emotional buying decision, and they need to like and trust you or your brand before they would hit the buy button.
Communicating with Your Staff
Image via Maxwell Air Force Base
Another important aspect of having your personal mission clearly defined is that it will enable you to communicate with your staff better. There is nothing worse than an entrepreneur who keeps on changing directions every couple of months, and – as a result – never gets anywhere. This is why you will have to have a clear value system personally that can be transferred to your business. Lead by example and allow your staff to get on board by sharing your personal values.
Replicating Your Success
Once you have a personal mission, you will be able to take small steps toward your goal and replicate your success. Once you have found a way to take your company closer to the goal, you will just have to keep repeating the same thing until you have managed to build momentum. After all, you will need to focus on what works for your business and what is aligned with your personal mission, instead of just shooting in the dark.
Developing a Strong USP
It is important that you are able to develop a strong USP for your business and stand out from the competition. Having your own mission and vision statement will help you identify the areas that allow you to set yourself apart. No matter if it is your background, your personal experiences, or your faith that makes you special, you will be able to find the right people who will be more likely to buy from you than other people.
Making Deliberate Choices
No matter how good your business coach is, you should always be in charge of identifying the direction for your business. This means that you need to be conscious of the choices and their consequences. Have your eyes on the ball and always have the end goal in mind. Creating a vision board might be a good way of making sure everything you do in your business will take you closer to where you want to be.
Managing Your Reputation
If you are aware of who you are and what you stand for, it will be easier to manage your reputation, too. You should focus on the things that matter in your business, and give out the right messages, leaving little or no room for misunderstanding. After all, you don't want to deal with clients who have unrealistic expectations about your business and the results you can deliver, or your reputation and rating will suffer.
Attracting the Right Clients
It is crucial that you attract the right type of clients and this all comes down to communicating what you can do for them, what type of results you can deliver, and how you can solve their problems. In the beginning, small business owners are too obsessed with trying to get their first clients, and they end up getting the wrong type of clients who will not see their value or make the most out of what they offer. This is why you have to focus on the foundation of your business if you would like to make it as an entrepreneur.
Creating a Strong Brand
No matter if you are a business coach, artist, or an accountant, you will need to base your business brand on your personal one. If you go out networking, people will not buy your brand, but you as a person. They will decide whether or not they share your values and like you or not. If they cannot figure out what you really stand for, you are not likely to impress them with your proposal.
Personal branding is just as important as creating a strong corporate identity. However, it all comes down to your personal mission and vision and how you can align your values with your customers' and your employees'.