One of the greatest business books ever written isn't even considered a business book. Many people call it a religious tome.
That book? The Holy Bible.
There's so much wisdom contained within the good book. We can read the Bible and learn how to lead others, take care of our families, and treat others.
But business leaders often overlook the wisdom of the Bible. They think it's not applicable to the business world.
Those business leaders would be wrong.
Today, I want to share with you 7 Bible verses every leader should memorize and why.
Bible Verses Every Leader Needs To Memorize
1. Proverbs 18:13 (NIV) – To answer before listening– that is folly and shame.
Too many leaders are quick to jump into action but slow to listen. By acting rashly and quickly (though we do have to take decisive action at times), we open ourselves up to much trouble.
Great leaders know they have to listen. They have to listen more than they talk or act.
That's why I think we're given 2 ears and 1 mouth.
2. Deuteronomy 8:18 (NIV) – But remember the LORD your God, for it is he who gives you the ability to produce wealth, and so confirms his covenant, which he swore to your ancestors, as it is today.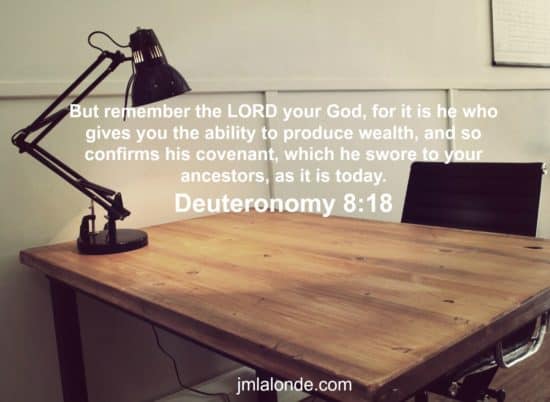 As a leader, you're building and growing your organization. You're taking things to the next level.
Or so you think.
While you're doing your part, God is also doing His part. God has provided you the ability to produce wealth. He's given you your skills and talents.
Remember who has given you your skills. He has.
3. Proverbs 10:4 (NLT) – Lazy people are soon poor; hard workers get rich.
We're reminded here on how to gain wealth and stay in business. We work hard.
Success can often lead us to become lazy. I know I've found myself doing that.
There are times when I don't want to continue working on this blog. I don't know what to write or I'm just not feeling it. But when I don't work hard on my writing, things begin to suffer.
The same goes for you. When you stop working hard, riches begin to slip through our fingers. We take one step closer to becoming poor.
4. Psalm 127:2 (NLT) – It is useless for you to work so hard from early morning until late at night, anxiously working for food to eat; for God gives rest to his loved ones.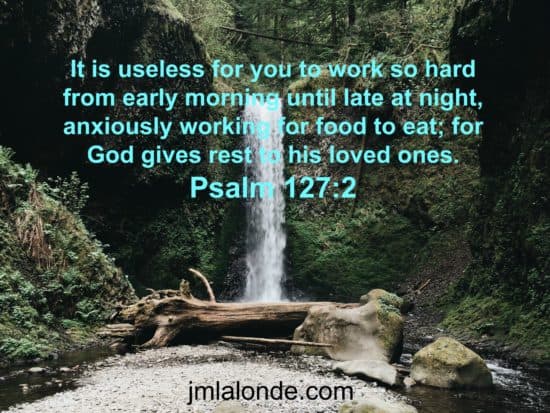 This scripture verse may seem to contradict Proverbs 10:4 but I believe it can be complimentary to that scripture.
We need to work hard. We need to toil. But we also need to rest.
Without rest, we become weary and weak. We can't do our best work.
Make sure you're taking the time to properly rest your body, mind, and soul.
5. Colossians 3:23-24 (NLT) – Work willingly at whatever you do, as though you were working for the Lord rather than for people. Remember that the Lord will give you an inheritance as your reward, and that the Master you are serving is Christ.
We want to serve others. We want to make money. And we want to do it well.
But in doing so, we can easily forget why we're doing what we're doing.
God has given us the ability to work. We should be doing our work as if we're doing it for Him. Not for others.
When you go and lead, lead as if you're doing it for God.
6. 1 Peter 4:10 (NIV) – Each of you should use whatever gift you have received to serve others, as faithful stewards of God's grace in its various forms.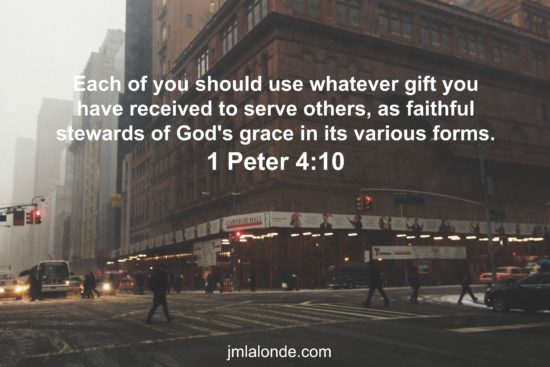 This Bible verse reminds us, once again, that we were given a gift. That gift has helped us produce our wealth.
Should that gift be used only to serve our own needs? No, at least if you believe what the Bible says.
With our giftings, we're called to serve others. We need to use our gifts to help others.
7. Matthew 6:33 (ESV) – But seek first the kingdom of God and His righteousness, and all these things will be added to you
I saved this scripture you should memorize until last. Not because it's the least important but because I believe it is one of the most important Bible verses a leader should memorize.
Our lives are moot without our obedience to Christ. Seeking His kingdom and will puts us into the correct frame of mind.
We begin toplace our focus on His desires. On His will. On what He would have us to do.
When we're in that frame of mind, we're going to accomplish great things. Focus on Him, first and foremost.
Question: What other Bible verses do you believe every leader should memorize? Share yours in the comment section below.
Latest posts by Joseph Lalonde
(see all)