Three years ago I shared an article titled 20 Encouraging Bible Verses For Young Leaders. Today, I want to add to the list of encouraging Bible verses for young leaders.
The Bible is one of the greatest business books any leader could read. Deep insights into human psychology, history, and encouragement can be found throughout the Bible.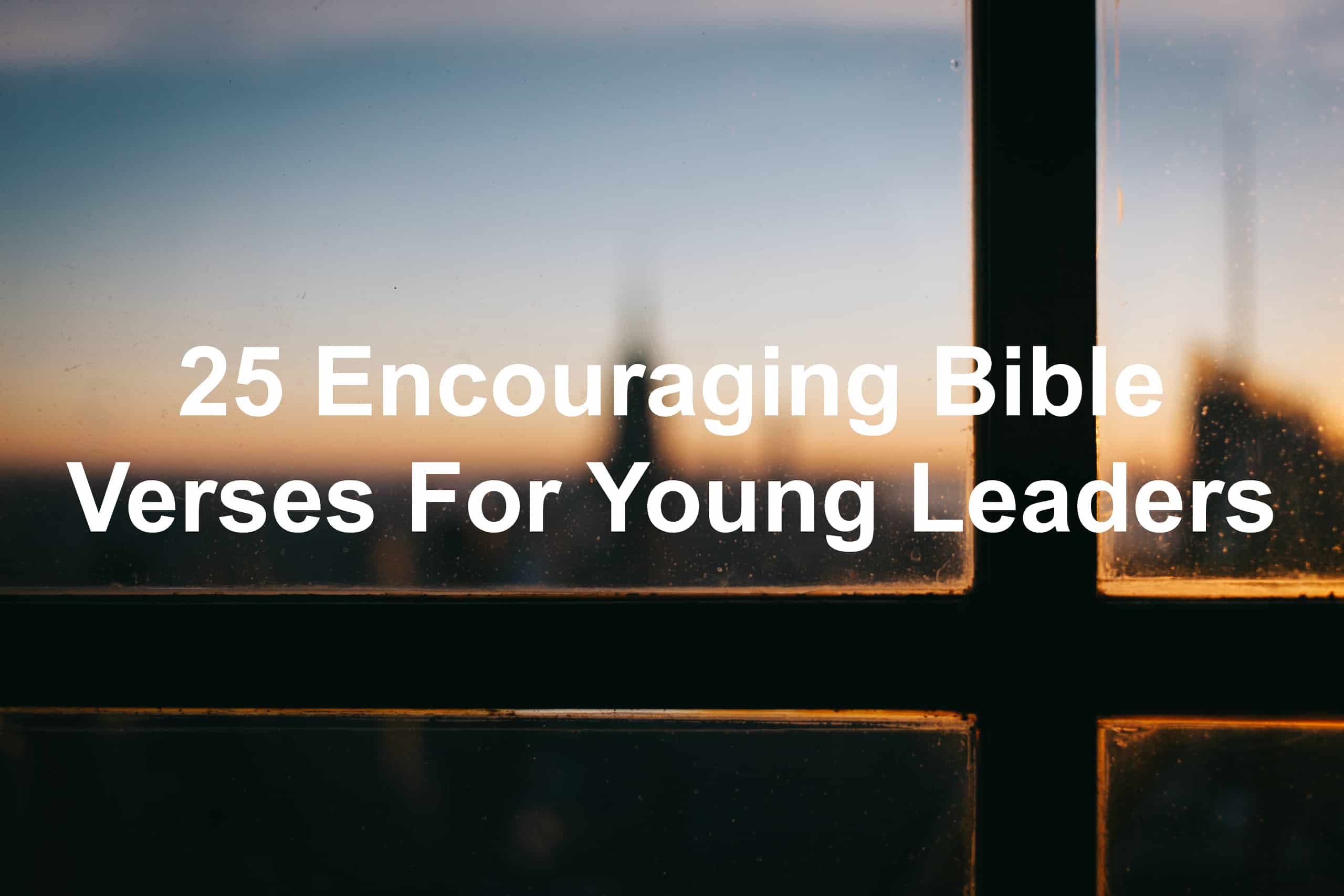 Let's look at 25 encouraging Bible verses every leader should have memorized.
25 Encouraging Bible Verses For Young Leaders
1. Let no one despise you for your youth, but set the believers an example in speech, in conduct, in love, in faith, in purity. – 1 Timothy 4:12
2. So whatever you wish that others would do to you, do also to them, for this is the Law and the Prophets. – Matthew 7:12
3.  I can do all things through him who strengthens me. – Philippians 4:13
4.  Commit your way to the Lord; trust in him, and he will act. – Psalm 37:5
5.  Let the elders who rule well be considered worthy of double honor, especially those who labor in preaching and teaching. – 1 Timothy 5:17
6. It is not so among you, but whoever wishes to become great among you shall be your servant. – Matthew 20:26
7.  And let us not lose heart in doing good, for in due time we shall reap if we do not grow weary. – Galatians 6:9
8. Suddenly a prophet approached Ahab king of Israel, saying, "Thus says the Lord: 'Have you seen all this great multitude? Behold, I will deliver it into your hand today, and you shall know that I am the Lord.'" So Ahab said, "By whom?"  And he said, "Thus says the Lord: 'By the young leaders of the provinces.'" (Emphasis mine)  Then he said, "Who will set the battle in order?"  And he answered, "You." Then he mustered the young leaders of the provinces, and there were two hundred and thirty-two; and after them he mustered all the people, all the children of Israel—seven thousand. – 1 Kings 20:13-15
9.  When the righteous increase, the people rejoice, But when a wicked man rules, people groan. – Proverbs 29:2
10. Where there is no guidance the people fall, but in abundance of counselors there is victory. – Proverbs 11:14
11. If a king judges the poor with truth, His throne will be established forever. – Proverbs 29:14
12. Don't be selfish; don't try to impress others. Be humble, thinking of others as better than yourselves. – Philippians 2:3
13. Cast all your anxiety on him because he cares for you. – 1 Peter 5:7
14. A man's heart plans his way, but the Lord directs his steps.- Proverbs 16:9
15. For even the Son of Man did not come to be served, but to serve, and to give His life a ransom for many. – Mark 10:45
16. For where your treasure is, there will your heart be also. – Matthew 6:21
17. And let us consider one another in order to stir up love and good works, not forsaking the assembling of ourselves together, as is the manner of some, but exhorting one another, and so much the more as you see the Day approaching. – Hebrews 10:24
18. Death and life are in the power of the tongue, And those who love it will eat its fruit. – Proverbs 18:21
19. Simply let your 'Yes' be 'Yes,' and your 'No,' 'No'; anything beyond this comes from the evil one. – Matthew 5:37
20. Likewise you younger people, submit yourselves to your elders. Yes, all of you be submissive to one another, and be clothed with humility, for  "God resists the proud, But gives grace to the humble. – 1 Peter 5:5
21. Blessed is the one who perseveres under trial because, having stood the test, that person will receive the crown of life that the Lord has promised to those who love him. – James 1:12
22. Do you see someone skilled in their work? They will serve before kings; they will not serve before officials of low rank. – Proverbs 22:29
23. I will instruct you and teach you in the way you should go; I will counsel you with my loving eye on you. – Psalm 32:8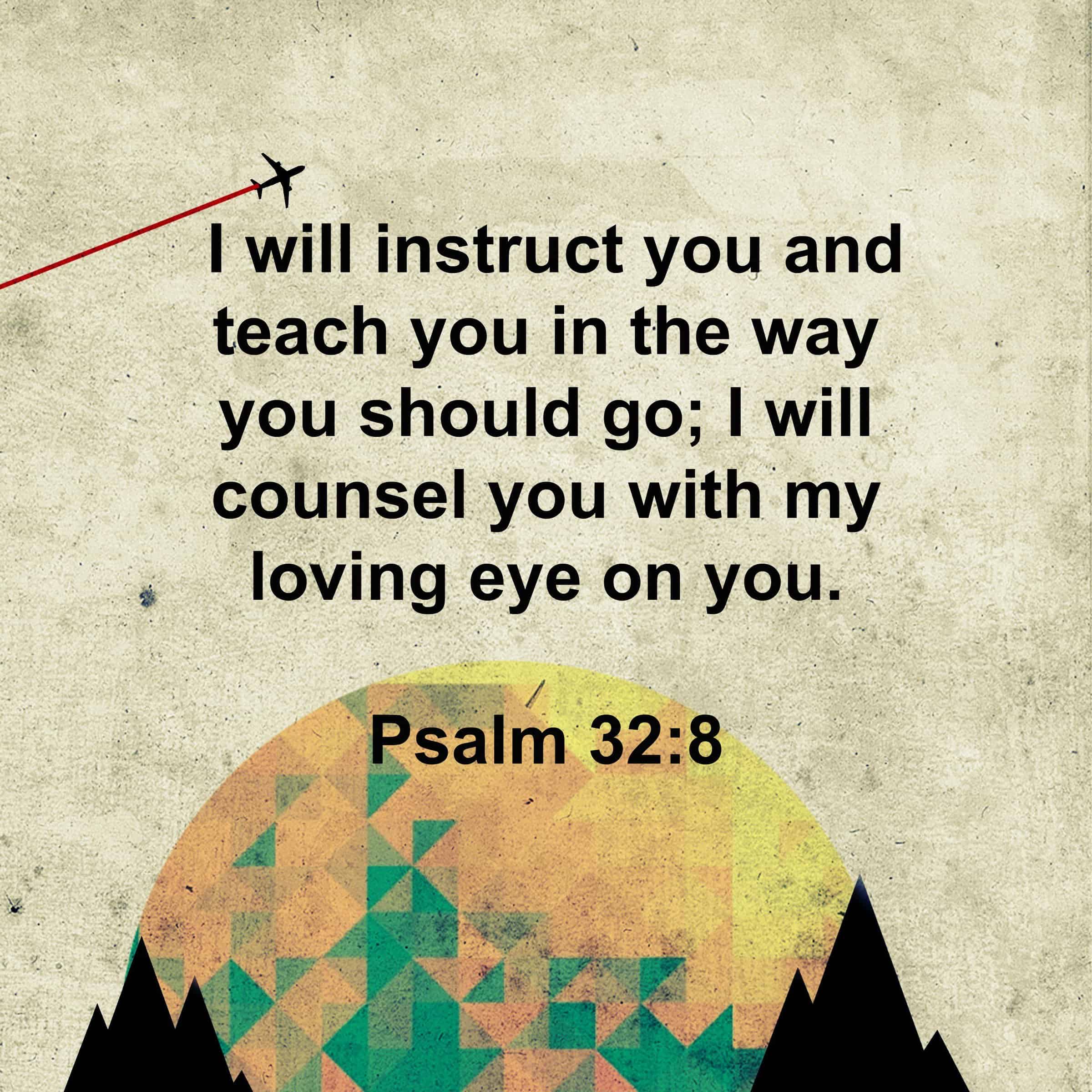 24. Better the little that the righteous have than the wealth of many wicked; for the power of the wicked will be broken, but the Lord upholds the righteous. – Psalm 37:16-17
25. So do not fear, for I am with you;t do not be dismayed, for I am your God. I will strengthen you and help you; I will uphold you with my righteous right hand. – Isaiah 41:10
I hope these 25 Bible verses encourage and uplift you as you begin your leadership journey. Know that God is with you and for you.
Use your time as a leader to strengthen the kingdom and the knowledge of God.
Question: What's your favorite Bible verse for young leaders? Let me know in the comment section below.