Quotes are great. They give you quick, bite-sized pieces of wisdom you can quickly digest.
John Maxwell, Jesus Christ, Mother Teresa, and many other leaders have had their words pieced into quaint little says you can apply in your daily lives. But what about the new year? Are there quotes leaders can use as they begin the new year? Of course there are.
Let's take a look at a few of the great quotes for leaders in the new year.
15 Great Quotes For Leaders In The New Year
1. Sarah Ban Breathnach:
New Year's Day. A fresh start. A new chapter in life waiting to be written. New questions to be asked, embraced, and loved. Answers to be discovered and then lived in this transformative year of delight and self-discovery. Today carve out a quiet interlude for yourself in which to dream, pen in hand. Only dreams give birth to change.
You are one decision away from a totally different life.
3. Orpah Winfrey:
Cheers to a new year and another chance for us to get it right.
4. C.S. Lewis:
There are far, far better things ahead than any we leave behind.
5. Neale Donald Walsch:
Life begins at the end of your comfort zone.
6. Brian Tracy:
You can develop any habit or thought or behavior that you consider desirable or necessary.
7. Taylor Swift:
This is a new year. A new beginning. And things will change.
8. Brad Paisley:
Tomorrow is the first blank page of a 365 page book. Write a good one.
9. Saint Francis of Assisi:
Start by doing what's necessary; then do what's possible, and suddenly you are doing the impossible.
10. Steve Jobs:
Have the courage to follow your heart and intuition. They somehow already know what you truly want to become. Everything else is secondary.
11. Ralph Waldo Emerson:
Always do what you're afraid of.
12. Ashley Olsen:
Don't be afraid to take risks, well-informed risks.
13. Theodore Roosevelt:
We need to keep our faces steadily toward the sun. You can change the simile, to keep our eyes to the stars, but remember that our feet have got to be on the ground.
14. Kurt Vonnegut:
Enjoy the little things in life for one day you'll look back and realize they were the big things.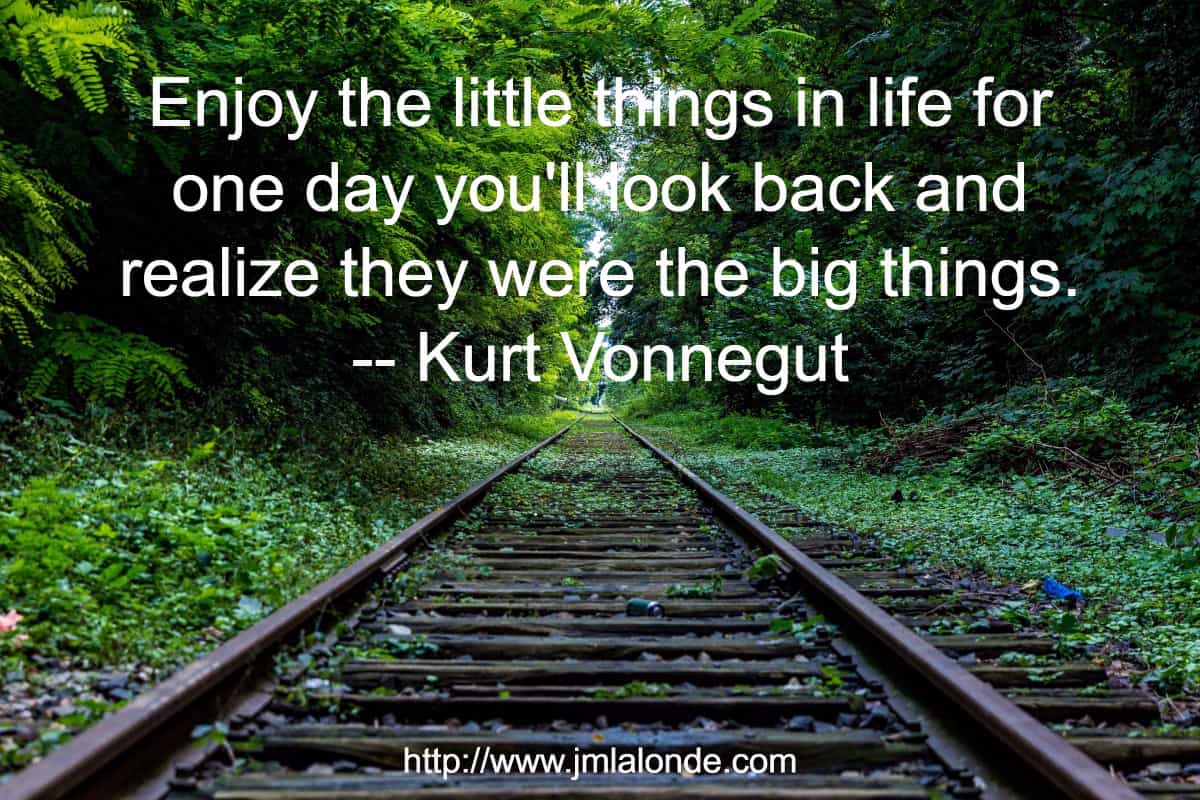 15. Yoda:
I hope these quotes for the New Year inspire you to do great, amazing things in 2018. You've got the potential. You just need to release it.
Question: What quotes inspire you at the beginning of a new year? Share your inspirational New Year quotes in the comment section below.
Latest posts by Joseph Lalonde
(see all)