A Reel Leadership Article
Baby Driver is a stylized, modern gangster movie. A young man, Baby, gets caught up in a life of crime after he stole the car of a professional thief. From there, his life spirals downhill.
While there's no real leaders in Baby Driver, there are leadership lessons in Baby Driver. The theme of bad leadership runs throughout the movie and you can learn quite a bit from the actions of the bad leaders and those who followed them.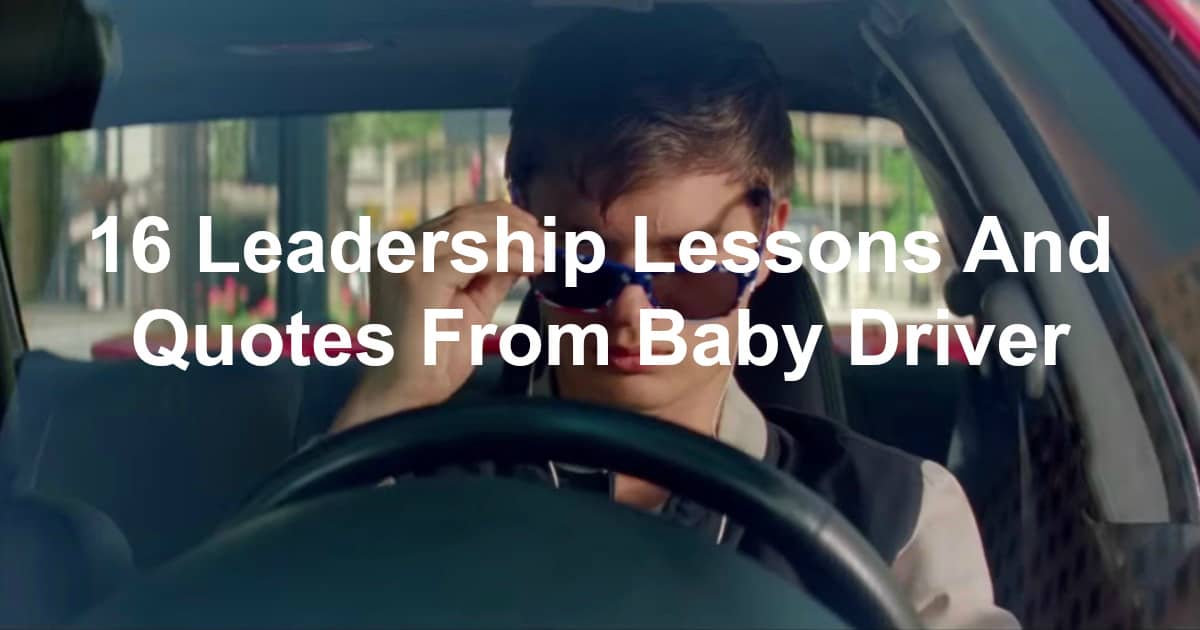 Let's dig into the leadership lessons from Baby Driver!
CAUTION: Baby Driver spoilers below
Leadership Lessons And Quotes From Baby Driver
1. Thank people:
If you view Baby Driver in the theater, you'll be treated to a brief thank you from the director of Baby Driver. Edgar Wright recorded a thank you message to audiences watching the movie as he intended. He wants people to watch Baby Driver on the big screen. It's how he envisioned people enjoying the movie. Read more...