There's no question about it: Being a leader means having many responsibilities. Others look up to you, and you are expected to perform and execute your responsibilities at an extremely high standard.
You also have the responsibility to self-reflect.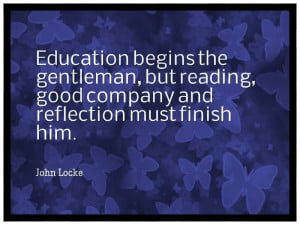 What is Self-Reflection?
Self-reflection entails giving serious thought to your character, actions/behaviour, and beliefs. It also involves asking yourself thought-provoking questions so that you can develop a deeper understanding about yourself.
"When you don't take the time for your own self-reflection you are essentially saying you are perfect as a leader and you no longer need to develop and grow". ~source
Great leaders practice self-reflection on a regular basis.
They ask themselves questions regarding both positive and negative situations, too.
For positive situations, some of these questions include:
Why did I succeed?
Why did I succeed this time as compared to other times?
What motivated me to do well?
How did I feel after doing well?
Did I feel more in control this time?
Did I receive any reward or praise from doing well? (If not, would I have felt more motivated if I had?)
For negative situations, some of these questions include:
Why did I make a mistake?
Was the reason emotional? (Was I distracted, nervous or tired?)
Was the reason lack of knowledge? (Was I unsure how to do something? Did I miss a step? Did I forget to double-check my work?)
Is the reason accidental? (Did I not know that what I did was wrong?/Did I misunderstand the directions?)
4 Reasons to Self-reflect
1. Self-reflection raises our confidence and self-esteem.
We all need a pat on the back every now and then. When we focus on our achievements, our self-esteem rises. Celebrating our "wins" is important, too. We deserve to congratulate ourselves on a job "well-done"! Plus, we need to know that we can move forward confidently.
2. Self-reflection provides us with clarity.
Leaders are more successful when they are clear what their long-term goals are, and what steps they need to take in order to achieve those goals.
3. Through self-reflection, we can change how we see ourselves and how other people see us.
I used to think of myself as an unknown, online "nobody."
When I take a look at how far I've come in the last two years, I'm constantly amazed. I am a now the owner of Wording Well, a writing and editing business. Because I practice self-reflection regularly, I realized that I could add blogging-related consulting services to my list of available services, too!
Often, we are so caught up with what we are doing that we don't take the time to look back on what we've achieved. We simply take things for granted.
4. Self-reflection boost our integrity.
Our integrity as leaders in our industries is often scrutinized by our competition. When we self-reflect, we consider how we can improve ourselves, and then we take the time to do so. If there is a problem, we address and correct it.
Self-reflection is a vital part of leadership. It is also a responsibility that will clearly provide us with benefits, if practiced on a regular basis – whether daily, weekly, monthly, or at another regular interval.
Question: Do you take the time to practice self-reflection? If so, how often do you self-reflect? If not, are you going to begin self-reflecting, now that you know the benefits? Share your thoughts in the comment section below.
This was a guest post by Lorraine Reguly. Lorraine is a teacher-turned-freelance writer and editor, a blogger, and an author. On Laying It Out There, she shares personal stories, writes book reviews, and shares information about self-publishing. Wording Well is her business site, where she shares tips related to writing, freelancing, and blogging. When you visit Wording Well, you can grab a free blogging e-book, too!
If you're interested in sharing on JMLalonde.com, you can find the guidelines at An Invitation To Guest Post.
Latest posts by Joseph Lalonde
(see all)