A Reel Leadership Article
Disney's latest animated feature film is the hit success Moana. Moana is about a Pacific Islander who has to partner with the demigod Maui.
I'll be honest, I was a bit hesitant going into the movie because of the mythology of the characters. You have demigods, gods, and other mythical references.
There were quite a few references to these beings. If you can get past that, Moana is a fun animated children's movie that is packed with leadership lessons.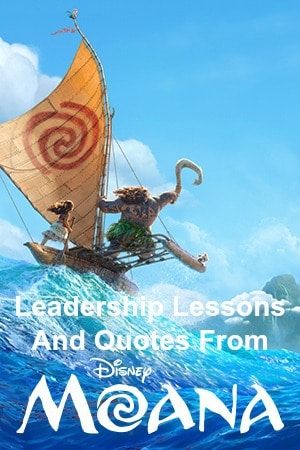 Read more...
Leadership Lessons And Quotes From Disney's Moana
If you enjoyed this Reel Leadership article, you may enjoy our collection of Reel Leadership articles eBook. You can get this eBook for free by signing up for updates by clicking here.