A Christmas Reel Leadership Article
"The Christmas Train" is a Hallmark Movies and Mysteries production based on David Baldacci's book.  It's a love story with a bit of humor, mystery, the dangers of a train stalled by a snowstorm, and an ending with a great twist.  The multiple themes are best summarized by a repeated line: "There's something about a train."   Delightfully, when viewed from the perspective of leadership and management, there are some good insights.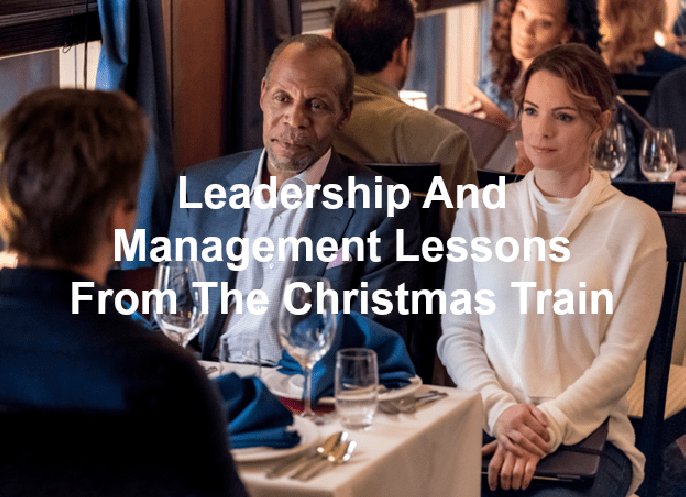 You're a Director; You're Not the Star
Max Powers (Danny Glover) is an extremely successful Hollywood Director.  His success is clearly obvious from his reputation, the accomplishments acknowledged by the people he meets on the train, even the display of all the luggage he has on-board.  Yet "Max" is low-key, displaying a calm, humble assessment of himself and his accomplishments.  He responds to compliments with smiles and honesty.  He's observant about what's going on around him and gently pushes the characters, particularly Eleanor and Tom into the actions he's hoping for.  Read more...