A Reel Leadership Article
Previously, Angelina Jolie brought the video game Tomb Raider to the big screen. Now Alicia Vikander takes over the moniker of Lara Croft and is the lead actress in the newest Tomb Raider movie.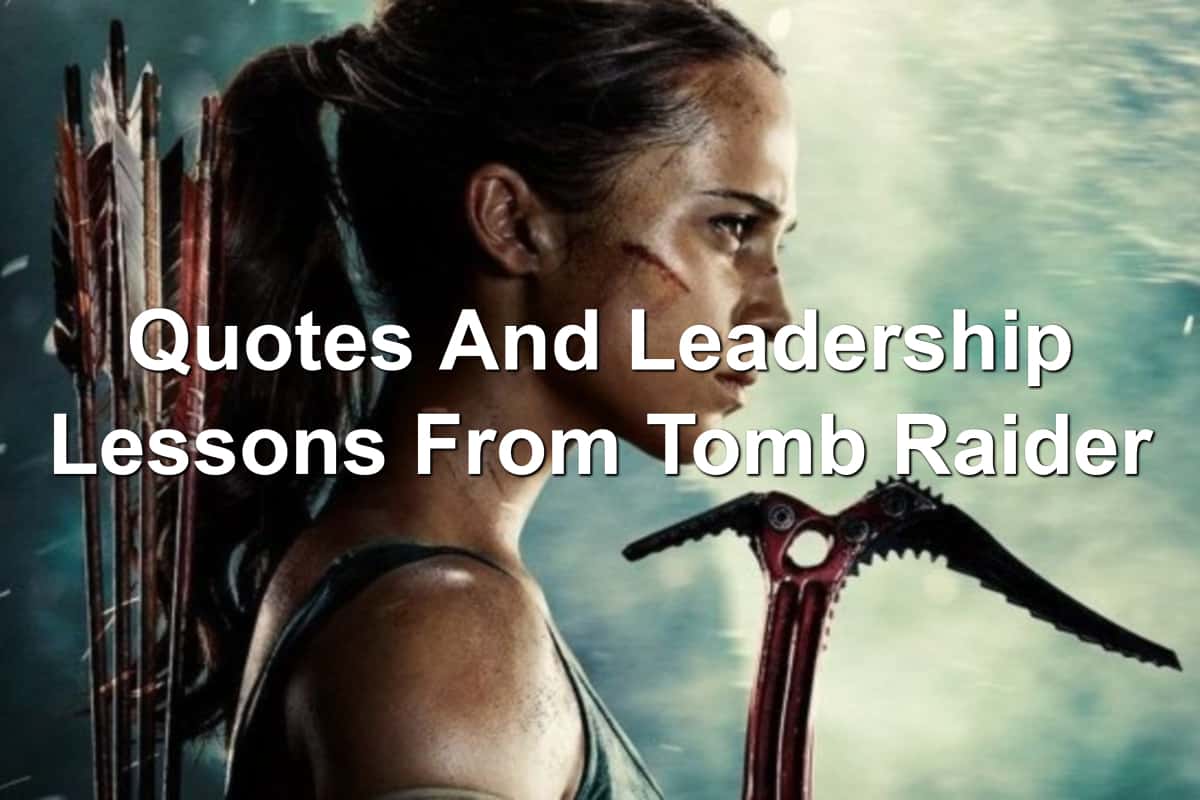 Tomb Raider tells the story of Lara Croft. Lara is the daughter of missing adventurer Lord Richard Croft (Dominic West). She starts her adventure after she signs the papers declaring her father dead, though his body has never been found. After signing the papers, clues lead her on a journey she never imagined she'd go on.
During Lara's adventure, you'll laugh and gasp. You'll also find leadership lessons in Tomb Raider and Lara's adventures.
Caution: Tomb Raider spoilers below
Quotes And Leadership Lessons From Tomb Raider
1. Terry The Trainer:
Gotta make decisions Lara. Gotta make something happen.  Read more...