We're three-quarters of the way through 2013. The end of the year is quickly approaching.
Have you been moving towards your goals and accomplishing the things you wanted to this year?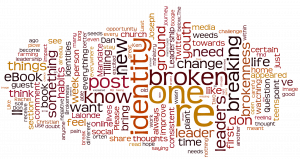 Honestly, I've been approaching my goals slower than I wanted to. My eBook should have been released by now. I should have more followers than I do. I should feel more accomplished than I do.
Sitting here, I'm shrugging my shoulders and telling myself: It's okay. And it is. We are where we are. Once we realize this, we can move on.
So, regardless of what you've accomplished or what you've knocked off your to-do list, you can move forward today.
With that behind us, let's take a look at the top blog posts, top commenters, and site statistics. Heck, I'll even through in some news!
Top Posts
1. 10 Facts You Should Know About Modern Day Slavery – March 2013
2. 5 Ways Introverts Rock At Leadership – September 2013
3. 21 Signs You're Ready To Lead – September 2013
4. How To Encourage Creative Thinking Within Your Organization – July 2012
5. Moving From Manager To Leader – September 2013
6. Your Past Doesn't Define You. It Helps Shape You – September 2013
7. 5 Reasons Your Leadership Is Ineffective – April 2013
8. Sometimes The Grass Really Is Greener On The Other Side Of The Fence – May 2012
9. How To Give Effective Praise – September 2012
10. Take The Steps To Become A Better You – September 2013
I included the dates of the top posts this month to show the wide date ranges that are included. There's posts going back almost a year and a half on the list.
It's been fun over the years to see how the list changes. Sometimes there's lots of evergreen content and other times it's mostly new content.
September saw a fantastic mix of old and new, almost 50/50. Keep this in mind as you're writing great content. You never know when it may appear grab the attention of someone and draw in a large amount of readers.
Top Commenters
2. Justin Buck
3. Arlen Miller
4. Dan Black
5. Jon Stolpe
7. Bob Sinclair
8. TC Avey
Thanks to everyone who commented this month. I know it's busy but you've taken the time to share with my audience and I appreciate it.
Site Statistics
Visits – Increased 16.88%
Unique Visitors – Increased 21.05%
Pageviews – Increased 12.32%
Pages Per Visit – Decreased 3.90%
Average Visit Duration – Decreased 28.83%
Bounce Rate – Decreased 70.44%
New Visits – Increased 4.37%
The site bounced back from a weak summer with a vengeance. Unique Visits and Pageviews both increased.
While I'm not writing to attract the largest audience, it is nice to see these statistics increase. Not only are more people seeing the content I'm writing, it's also attracting advertisers that help keep the site free. (I hope you don't mind!)
Site News
If you've been a long-time visitor, you know the blog didn't have a very attractive look. It was a plain version of Standard Theme spruced up a little with a couple of widgets.
Well, no more!
Thanks to the awesome work by Grayson Pope, JMLalonde.com has been redesigned with a new color scheme and some visual enhancements. I hope you'll enjoy the look of the site and continue to read.
And if you need any work down, be sure to track Grayson down and see if he's available for your web design needs.
You'll also notice today through the rest of the week there are more posts than normal. That's because I'm at the Catalyst Conference in Atlanta, GA. This year I'm live blogging the event, bringing you insights from some of the world's leading leaders.
Lastly, my eBook, Leadership Is Dangerous, is complete and ready to be given away to you, my readers. This will be done after I return from Catalyst and things have slowed down a bit.
Question: If you're a blogger, what was your top post? If you're not a blogger, share a post that had a great impact. Please share your thoughts in the comment section below.
Latest posts by Joseph Lalonde
(see all)