Can you believe it? November is done and we're now entering into the last month of the year? It's got me asking "Where did this year go?"
Hopefully your year has been on track to meet your goals and even exceed those goals.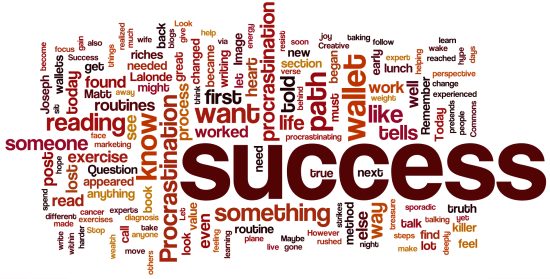 Now that we've begun the month of December, it's time to review the previous month. We also get to give props to people who commented and interacted the most on the blog.
Top Posts
1. 16 Leadership Lessons And Quotes From Big Hero 6
2. 20 Encouraging Bible Verses For Young Leaders
3. 21 Leadership Lessons And Quotes From X-Men: Days Of Future Past
4. 21 Leadership Lessons And Quotes From Transformers 4: Age Of Extinction
5. 13 Leadership Lessons And Quotes From Maleficent
6. 15 Leadership Lessons And Quotes From The Maze Runner
7. 9 Leadership Lessons From Hercules
8. 12 Leadership Lessons From The Amazing Spider-Man 2
9. 10 Facts You Should Know About Modern Day Slavery
10. 25 Leadership Quotes From Martin Luther King Jr.
Seven of the top 10 posts for November were leadership lessons from movies. You guys seem to really be digging those. Is that the case? Let me know in the comments!
I was surprised to see the encouraging Bible verses and Martin Luther King Jr. quotes posts on the top 10 list. Keep surprising me!
Top Commenters
2. RcMaFitness
3. Rita Jaskolla
4. Dan Black
5. Kenny
6. Paul Sohn
7. TC Avey
8. Ed Oyama
Thanks to everyone who commented on the blog this month! I love to hear what you think about the blog posts, both good and bad. So keep the comments coming!
Site Statistics
Sessions – Increased 6.33%
Users – Increased 5.76%
Pageviews – Increased 1.65%
Pages Per Session – Decreased 4.40%
Average Session Duration – Decreased 3.17%
Bounce Rate – Decreased 3.83%
New Sessions – Decreased 0.64%
I saw a slight growth in the blog for the month of November. That was great to see after the hit the site took last month in users and sessions.
Site News
Work is still being done on the new eBook that I'll be releasing shortly. Will you let me know what you think of the eBook name? The title I'm thinking of is:
Maximize Your Drive Time: How to bring your leadership and personal growth to the next level while commuting
What do you think? Is this something that would interest you?
Question: There's a lot of questions this month. Please feel free to answer those in the comment section below. And, if you're a blogger, feel free to share your top post in the comment section below. It's okay to brag on yourself a little.