We're now halfway through the year. Can you believe it? This year has flown by.
I hope you've been holding on and honing your leadership skills. That's the only way you're going to move from an emerging leader to a seasoned leader.
Education, preparation, implementation, action, and review. Those are the keys to continued growth.
That's why, at the beginning of every month, I review what's happening on the blog.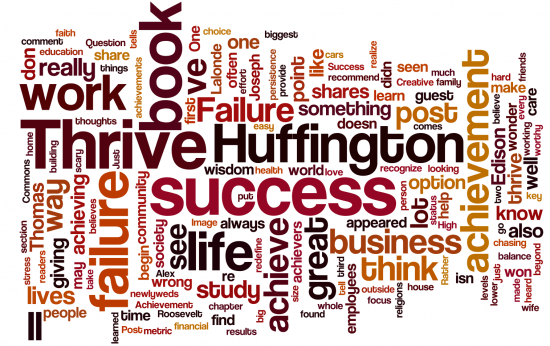 Top Posts
1. 21 Leadership Lessons And Quotes From X-Men: Days Of Future Past
2. 13 Leadership Lessons And Quotes From Maleficent
3. 12 Leadership Lessons And Quotes From The Amazing Spider-Man 2
4. Your Past Doesn't Define You. It Helps Shape You
5. 10 Facts You Should Know About Modern Day Slavery
6. 20 Encouraging Bible Verses For Young Leaders
7. 3 Ways To Be An Extraordinary Leader
8. 10 Leadership Lessons And Quotes From Captain America 2: The Winter Soldier
9. 3 Areas Young Leaders Should Never Compromise
10. 21 Leadership Lessons And Quotes From Transformers: Age Of Extinction
This month, I saw a rise in the popularity of my pop-culture leadership posts. The leadership posts centered around the latest movies have done really well, especially the leadership from the X-Men post.
The other trend I see is that the numbered list post type has brought in a lot of traffic. My feeling is that people like to know how many pointers they're going to get and can then quickly browse the post for the leadership tips that stick out to them.
Top Commenters
2. Jon Stolpe
3. Dan Knight
6. Paul Sohn
8. Ed Oyama
9. Dan Black
10. Jimmy Burgess
A huge thank you to everyone who has commented on the blog. You guys keep things going and dig deeper into the leadership principles presented on the blog. Without you, there'd be a lot less depth here.
Site Statistics
Sessions – Increased 37.66%
Users – Increased 31.83%
Pageviews – Increased 36.79%
Pages Per Session – Decreased 0.63%
Average Session Duration – Increased 7.63%
Bounce Rate – Decreased 13.79%
New Sessions – Decreased 4.42%
These stats are shocking to me. Last month seen a record increase in blog traffic. My mind was ready to see a huge drop-off in blog traffic this month. That was not the case.
This month ushered in another record amount of traffic.
For that, I am very grateful. This means people are reading my blog and they're coming back. My hope is that the content they're consuming is applied and helping leaders to lead better.
Site News
The free giveaway I was planning has now been put on hold until I finish a new project I'm working on. This project is going to be my first paid product which will be an eBook to help you capitalize on valuable time that is often wasted.
I'm excited to begin writing the book and hope you'll enjoy the topics discussed. I think it will really help young leaders use their time wisely and move them to the next level.
Question: What about you? If you're a blogger, share your most popular post. If you're not, share your favorite post from a blogger you follow.
Latest posts by Joseph Lalonde
(see all)