It's always amazing how quickly the new year gets off to a start. We're already through January and starting on February.
How's your year started out? I hope it's been an exciting journey and you're well on your way to accomplishing your goals.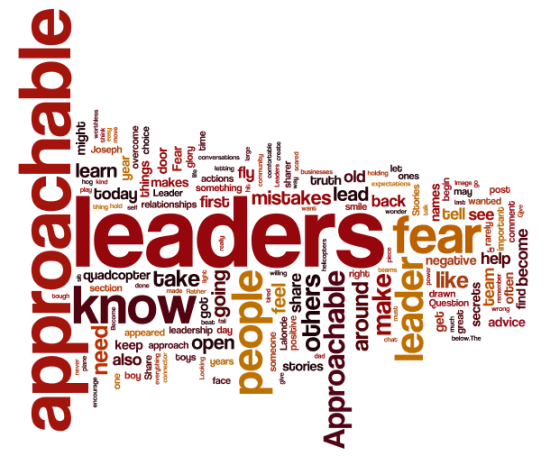 If you haven't set goals yet, remember it's never too late to set goals. You can still make this your best year ever. Get it on it today.
With that, it's time to get on with the monthly review. Let's see how the blog did.
Top Posts
1. 16 Leadership Lessons And Quotes From Big Hero 6
2. 20 Encouraging Bible Verses For Young Leaders
3. 15 Leadership Lessons And Quotes From Unbroken
4. 25 Leadership Quotes From Dr. Martin Luther King Jr.
5. 15 Leadership Lessons And Quotes From The Maze Runner
6. 13 Leadership Lessons And Quotes From The Hobbit: The Battle Of Five Armies
7. 21 Leadership Lessons And Quotes From X-Men: Days Of Future Past
8. 21 Leadership Lessons And Quotes From Transformers: Age Of Extinction
9. 10 Facts You Should Know About Modern Day Slavery
10. 12 Leadership Lessons And Quotes From The Amazing Spider-Man 2
Another month with the tops posts being lists and mostly based on pop culture leadership lessons. You, the readers, really seem to enjoy these types of posts. Let me know if that's true!
Top Commenters
1. Jon Stolpe
4. Kent Sanders
5. Dan Black
6. Rita Jaskolla
7. TC Avey
8. Jane
9. Tony Palus
10. Charles Johnson
Thanks once again to everyone who took time to comment and share their thoughts on the blog. It's always fun reading through and responding to the comments.
Site Statistics
January saw a rebound from the horrendous month that was December. I was glad to see that happen. Here's how the blog performed for January 2015.
Sessions – Increased 26.55%
Users – Increased 26.85%
Pageviews – Increased 24.83%
Pages Per Session – Decreased 1.36%
Average Session Duration – Decreased 2.43%
Bounce Rate – Decreased 11.44%
New Sessions – Increased 0.63%
Site News
I ran into a bit of trouble with the mailing list last month and that prevented a couple of blog posts being sent out. One of those posts was my annual reader survey.
If you missed this post, I'd love for you to take the time to go and fill it out for me. Please take my reader survey.
I'll also be attending the Networking With Purpose webinar being put on by Matt McWilliams, Mark Sieverkropp, and Scott Corcoran. It's going to be an excellent event to learn from some of the best networkers in the country.
I'd love for you to join me on the webinar. That's why I went to Matt and asked for a special discount for my readers. You can save 25% by using the discount code JML25.
Get on it quick though, the code is only good until February 3rd. Then the price goes back to full price.
There you have it. That's what happened on JMLalonde.com last month. It was overall a great month. I hope you had an excellent month as well.
Question: How was your month? If you're a blogger, share your most popular post. If you're not, share your favorite post from a blogger you follow.
Latest posts by Joseph Lalonde
(see all)