If you've been a reader for more than a couple of months, you know I typically post my monthly review on the first Monday, Wednesday, or Friday of the month. For March, the first post of the month landed on a Monday while I was away. This prevented me from posting the blog recap.
So, hopefully you were waiting for this as it's finally here. Let's get down to business and break down the previous month.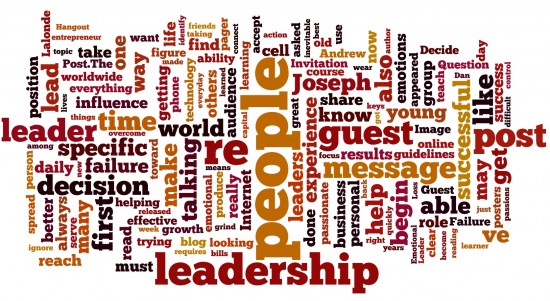 Top Posts
1. 10 Facts You Should Know About Modern Day Slavery
2. Your Past Doesn't Define You. It Helps Shape You
3. 9 Time Management Tips For Young Leaders
4. How I Find Time To Create Blog Content Consistently
6. Be Gumby: Leadership Lessons From The Container Store
8. 5 Reasons Your Leadership Is Ineffective
9. The Toughest Decision I've Had To Make
10.Sometimes The Grass Really Is Greener On The Other Side Of The Fence
Looking at this month's top posts, I see a few things catch my eye. First, almost a third of the top blog content came from guest posters. For that, I want to thank Steve Spring, Jason Clark, and Matt McWilliams for contributing such great content. If you ever want to contribute a guest post, be sure to hit my up by going to my guest post page.
Second, only three numbered posts made it on the list. Last month saw a much higher percentage. What do you think? Do you enjoy the list style posts or do you prefer something different?
Third, it breaks my heart but makes me glad to see my blog post where I wrote about putting my awesome dog down still ranks in the top 10. Thanks for remembering him guys and gals.
Top Commenters
2. Jon Stolpe
3. Matt Ham
5. Dan Black
6. Dave Arnold
10. Zechariah Newman
Thanks to everyone who commented this month. You make my day when I see the interactions you provide with one another. Keep it up!
Site Statistics
Visits – Increased 5.47%
Unique Visitors – Increased 15.93%
Pageviews – Decreased 50.46%
Pages Per Visit – Decreased 53.02%
Average Visit Duration – Decreased 13.44%
Bounce Rate – Increased 6,726.85%
New Visits – Increased 12.05%
 Overall, the site did really well this month. I saw an increase in visitors and that's great. The downer is to see the pageviews, average visit duration, and, especially, bounce rate go in a negative direction.
Other Information
February saw me become a year older. With that, it also afforded me the opportunity to take my yearly ice climbing trip. Our group was supposed to go ice climbing in Canada.
However, due to the extreme cold hitting the region, we changed plans and decided to ice climb in Michigan. This was a great choice as there were ice climbs that haven't been in the last 20-30 years. We definitely got to see some unique climbs.
Enjoy some of the sights I saw while out and about: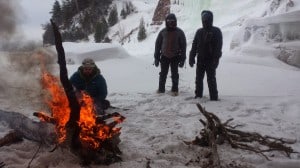 And for those wondering what it looked like to actually climb a frozen waterfall, here's a GoPro video of my ice climb up Dryer Hose in Munising, Mi
Lastly, I issued a challenge to declutter your office area or other rooms in your home. The declutter challenge seemed simple: Remove 1 unneeded item from your chosen area and get rid of it. For February, that meant getting rid of 28 items.
In the end, this was much more difficult than I anticipated. However, I followed through and finished strong. Here's what I'm getting rid of:
That's a lot of junk, eh? I hope you had as much success as I did in reclaiming our cluttered spaces!
Question: What about you? If you're a blogger, share your most popular post. If you're not, share your favorite post from a blogger you follow.
Latest posts by Joseph Lalonde
(see all)