October has now come and gone. We're only 2 months out from the end of the year.
This begs the question: How has the year gone for you so far? Have you made the progress you were hoping for?
If not, you can still make a difference in your life, even if you start late. Get at it and finish out the year with a bang!
Since it's the end of the month, it's time to review what happened in October. Let's get to it!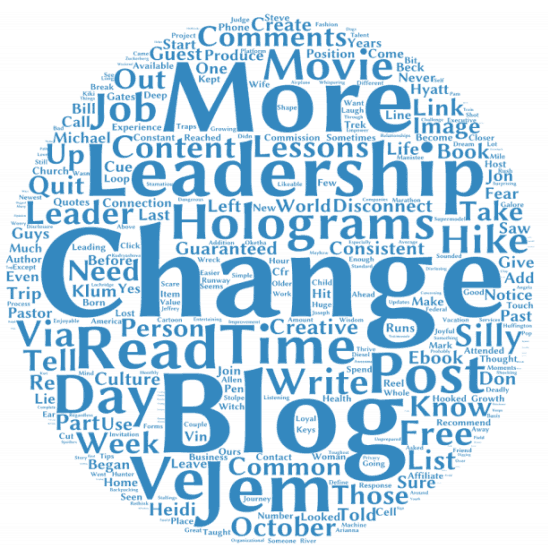 Top Posts
It's another month with the top posts dominated by posts that pull out leadership lessons from the movies and pop culture. 8 out of the 10 fall into this category.
You'll see more of these to come.
With how popular the movie posts have been, I've been thinking of collecting the posts and some new content into an eBook. What do you guys think of this idea?
Top Commenters
Angela Kudryashova
Desiree Oketha Clay
Jeffrey P. Rush
A huge thank you to each and every person who commented on the blog last month, even if you didn't make it into the top 10. I still appreciate all the interactions!
Also, I'll be giving a copy of Brain Savvy Leaders to the top commenter in November.
Blog Statistics
Sessions – Increased 14.52%
Users – Increased 10.34%
Pageviews – Increased 14.82%
Pages Per Session – Increased 0.26%
Average Session Duration – Increased 7.28%
Bounce Rate – Decreased 8.66%
New Sessions – Decreased 3.31%
All in all, I'm extremely pleased with October's statistics. Almost all metrics saw positive movement. That's what I like to see!
Question: How was your month? If you're a blogger, share your most popular post. If you're not, share your favorite post from a blogger you follow.
Latest posts by Joseph Lalonde
(see all)