We're one step closer to being half way through the year. Just one more month and half of the year will be completed.
Here in Michigan that means warmer weather and lots of sun. I hope it brings the same where ever you are!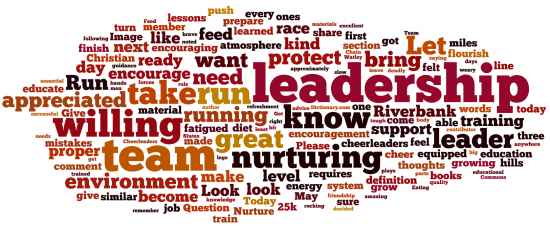 The Top 10 Posts Were:
I had my first guest posts this month. Both of them did really well, placing in the second and third spots.
I also started a new post series. These will be once a month and feature an interview with an influential leader. This also ranked high coming in spot number 4. I'm hoping these will be a hit and you will enjoy them.
The Top 10 Commenters Were:
An amazing month for comments. Thank you to everyone who commented and added to the conversation.
This month Kimanzi will be receiving The Grace of God by Andy Stanley and Dan Black will be receiving Thunder Dog by Michael Hingson. I hope you will enjoy them!
June's top commenter will receive Peace Be With You: Monastic Wisdom For A Terror Filled World by David Carlson.
Site Statistics
May came back with a vengeance in regards to site statistics. I'm not sure what caused this but it was a HUGE month for growth.
Unique Visitors rose by 36.37%
Pageviews increased by 18.39%
New Visits jumped 2.04%
Thank you to everyone who has tweeted, liked, shared, and posted comments on the blog. You're helping it succeed and grow.
Question: If you blog, what was your top post for the month? If you don't blog, what was your favorite post? Please share your thoughts in the comment section below.