Yesterday the world ran on formulas – on all things black and white with tried-and-true wisdom. Today things run on dreams and are covered in gray and fueled by passion. But as it turns out, formulas don't work well without feeling, and dreams don't come true without dedication. Enter Wisdom Meets Passion, offering proof that when generations – and their beliefs – come together, something incredible can happen.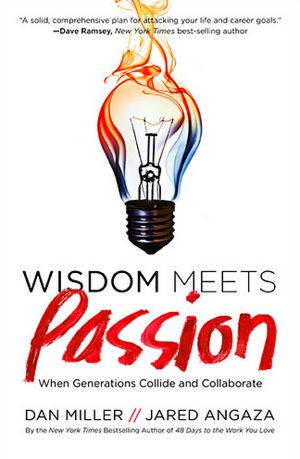 That's the synopsis of Dan Miller and Jared Angaza's new book Wisdom Meets Passion. It's their combined effort to show the world that you can't live your life with only wisdom or passion. You must combine both of them and live a life full of wisdom and passion.
My Expectations:
I've been a huge fan of Dan's. His book 48 Days To The Work You Love helped me launch this blog and move forward in new and unexpected ways. My eyes were open to new avenues of revenue and work.  Read more...