A Reel Leadership Article
Hollywood once again takes you back to the 1940's… Adolf Hitler has risen to power. The European nations are in turmoil. And Dunkirk is in danger.
Darkest Hours tells the story of Winston Churchill (Gary Oldman) as he tries to navigate the political quagmire of parliament and his political enemies. Over a number of days, we see Churchill's struggle as he has to make tough decision after tough decision.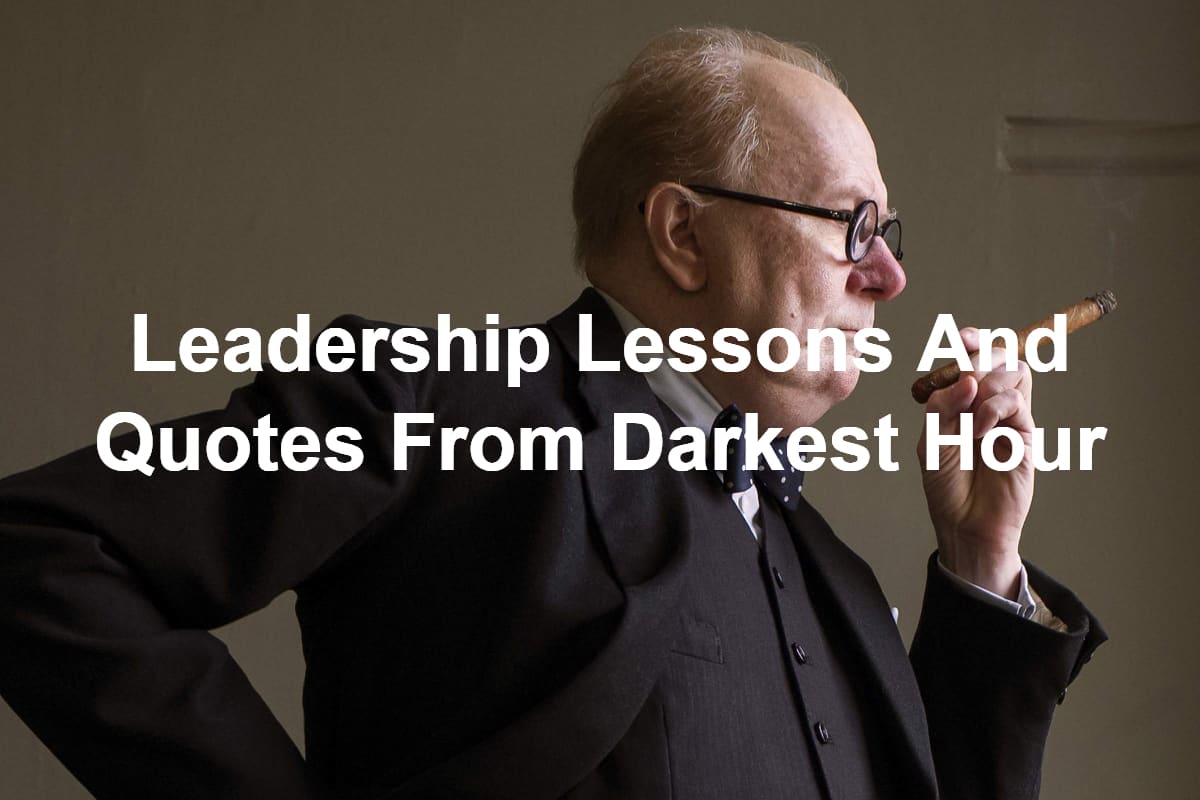 This biographical war drama is ripe with leadership lessons, so let's get into leadership lessons from Darkest Hour.
Caution: Spoilers for Darkest Hour below
Quotes And Leadership Lessons From Darkest Hour
1. Ineffective leaders will eventually get replaced:
Parliament had lost faith in their current Prime Minister, Neville Chamberlain (Ronald Pickup), and demanded his resignation. They felt he was not strong enough to protect the national security of Britain.  Read more...