A Reel Leadership Article
Netflix revolutionized the way people rented movies. Shipping DVDs straight to a viewer's home had never been done before.
They saw a need and created a solution. This was just the start of Netflix's innovation.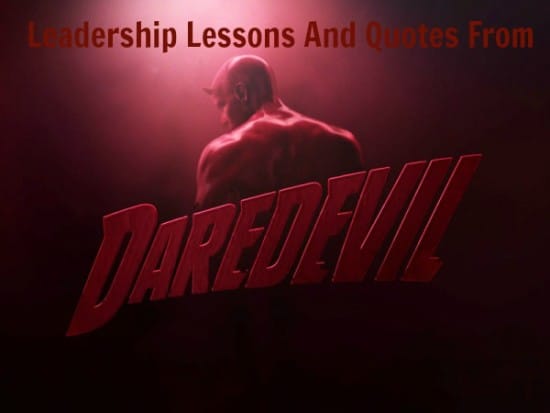 Since then, they've made mistakes but they've also continued to be on the cutting edge of new media.
Most recently, Netflix saw the need for original content. They've begun creating their own TV series but for the digital media streamers.
Not only have they created their own unique shows but they've teamed with Marvel Entertainment to bring us new comic book shows.
The first series to drop on Netflix is Daredevil. Followed by Jessica Jones, Iron Fist, and Luke Cage. All this to culminate in the comic book team series of The Defenders.
With Daredevil being released on April 11th, I want to review the leadership lessons Daredevil the series contained.  Read more...