Every leader struggles with the desire to treat everyone on their team the same. They think it's only right.
It's what we've been taught growing up. You have to treat everyone the same. It's only right.
But is that true? Can a leader really treat everyone the same way?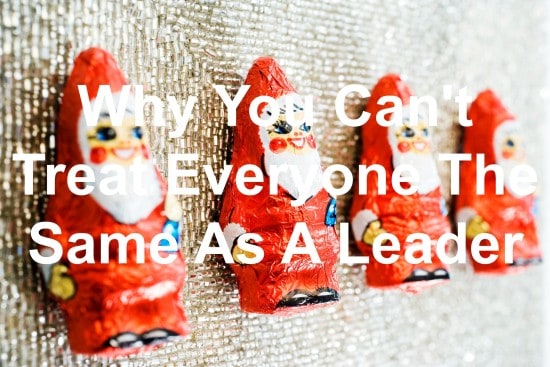 My answer may come as a shock. It's not traditional wisdom but it's what I've found works.
We can't treat everyone the same way. It's not possible.
Instead Of Treating People The Same
We've got to get over the notion that we can treat people the same way. We can't. Life doesn't work that way.
And, people don't want to be treated the same way.
Sally doesn't like public recognition, she prefers a kind note letting her know that she did a fantastic job.  Read more...