A Reel Leadership Article
Jackie Chan is inspiring. At 63 years old, Chan will put younger men to shame in the action and stunts he will do in his movies.
The Foreigner (based on the book The Chinaman) is Jackie Chan's latest U.S. release. It tells the story of Quan Ngoc Minh (Jackie Chan) and his story of revenge.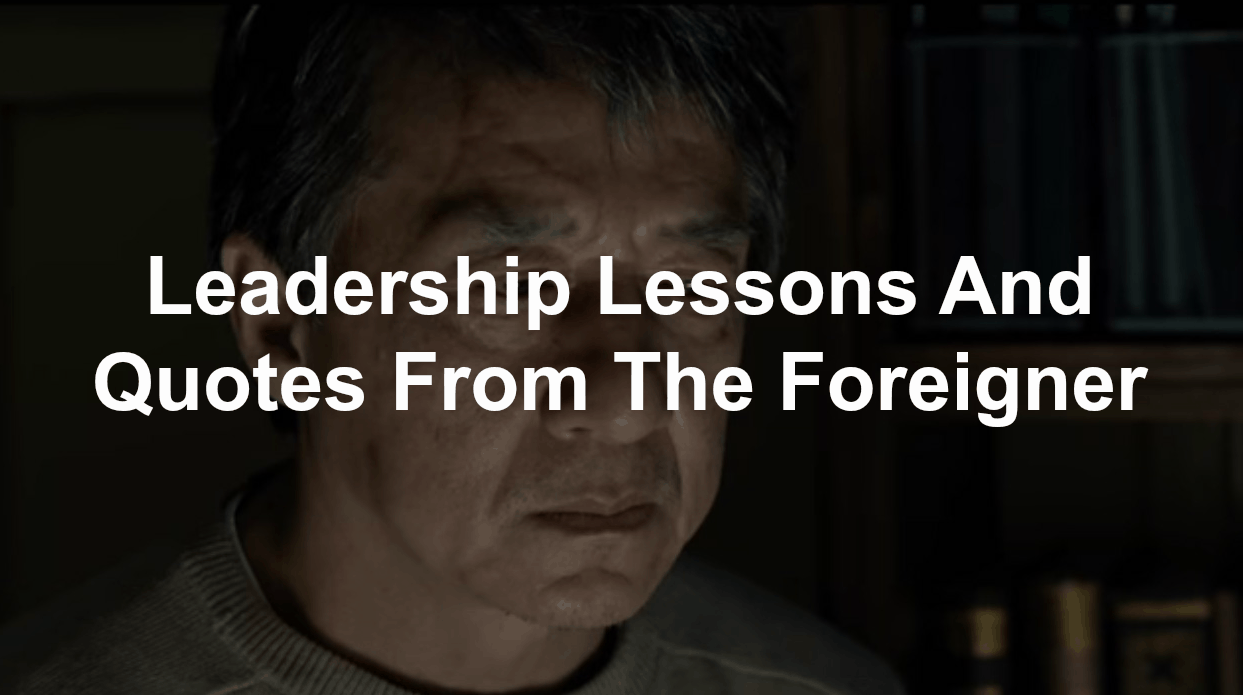 After his daughter was killed in a London bombing, Quan goes on a rampage. His desire to find his daughter's killer and bring him to justice, his justice, cannot be quenched.
In the vein of Liam Neeson's Taken, Chan is back.
Now, let's take a look at the leadership lessons from The Foreigner.
Caution: The Foreigner spoilers below
Leadership Lessons And Quotes From Jackie Chan's The Foreigner
1. Being in a rush could cost you:
Quan's daughter, Fan (Katie Leung), was picked up from school by Quan. She wanted to rush to the dress shop to pick up her dress for a dance.  Read more...