Tomorrow is Thanksgiving Day in the United States. Because of this, I wanted to reflect on 6 things leaders should be thankful for on Thanksgiving and every other day.
There's a lot of pain that comes with leadership. Struggles no one else ever sees. Betrayals by coworkers and friends. Business failures. And so much more.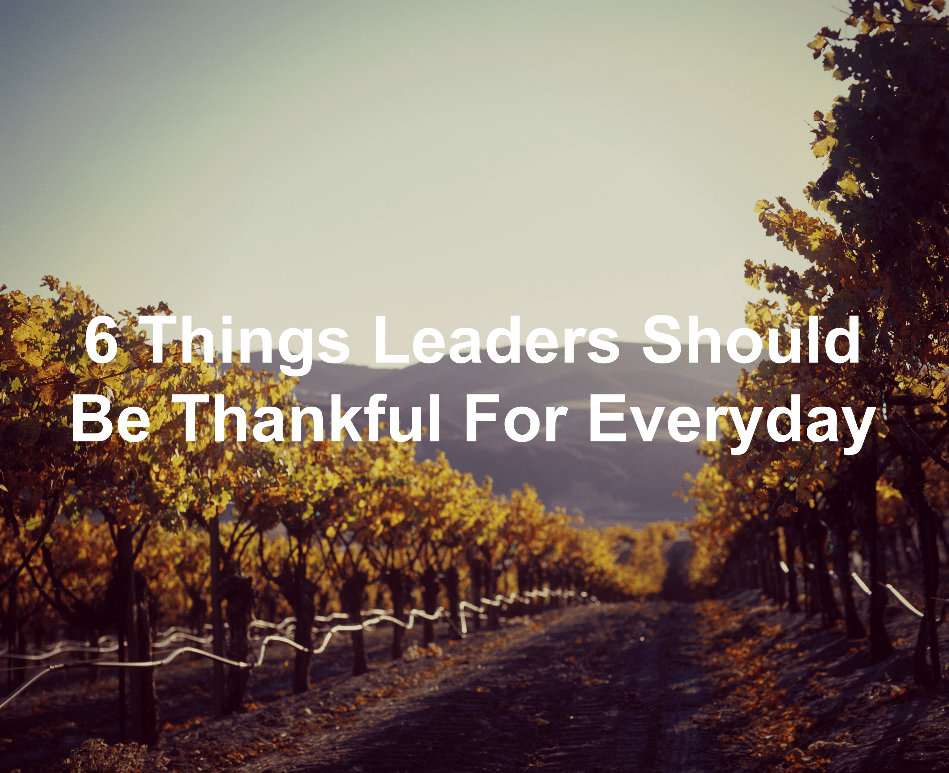 Yet there are also things leaders should be thankful for. Let's take a look at these today.
6 Things Leaders Should Be Thankful For Everyday
1. Success:
Yes, be thankful for your successes. Your successes mean you're having an impact on the world around you.
Don't hide your successes. Celebrate your successes and be thankful for them.
2. Failure:
Hold up… You mean leaders should be thankful for failures? Oh yeah, leaders need to be thankful for failure.
Failure is an opportunity to learn and grow. You can examine your failures and see why they didn't succeed. Read more...