R.L. Stine's Goosebump book series was once again brought to life in Goosebumps 2: Haunted Halloween. Once again, an R.L. Stine manuscript wreaks havoc in a small town. This time, the town is Wardenclyffe, New York. The town Nikola Tesla built the Wardenclyffe Tower.
When two boys, Sonny Quinn (Jeremy Ray Taylor) and Sam (Caleel Harris) discover a magical book. The magical book would awaken a ventriloquist's dummy called Slappy the Dummy (Mick Wingert).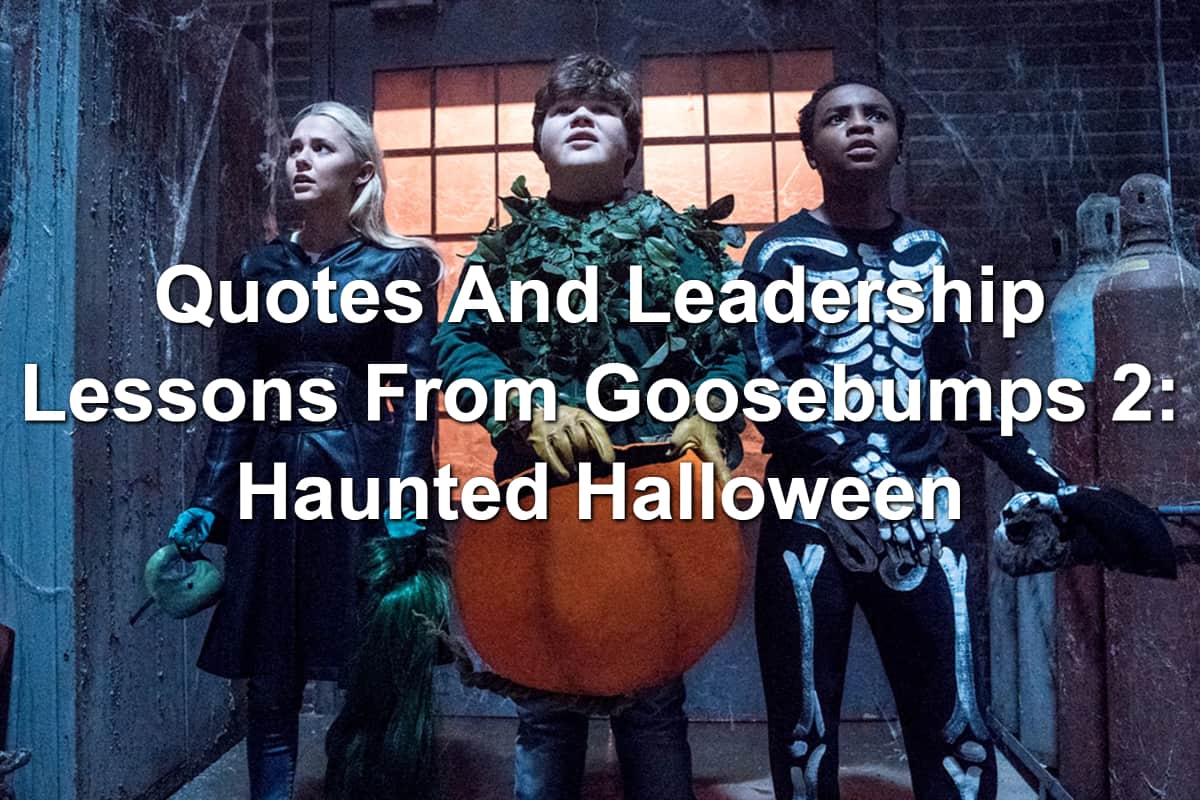 Slappy is looking for a family. More specifically, Slappy desires a mother figure in his life.
Goosebumps 2: Haunted Halloween brings to life the children books you may have read in your youth. While it's not a great movie, it's definitely a movie you could watch with your children and enjoy.
Quotes And Leadership Lessons From Goosebumps 2: Haunted Halloween
1. Sarah Quinn (Madison Iseman):
Fear is something everyone feels.  Read more...