A Reel Leadership Article
Illumination Entertainment's Sing is the story of Buster Moon, a Koala, who has one last chance to save the theater he so longs to see saved. After many failures, it's do or die time.
What's his solution for saving the theater? The greatest sing-off competition ever seen!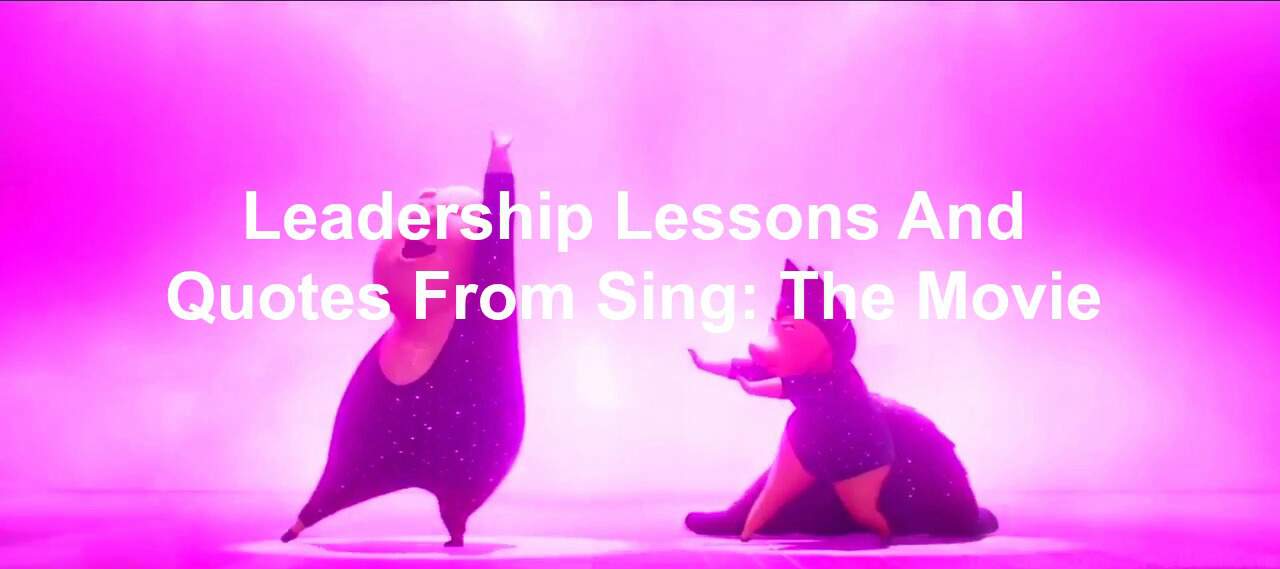 Sing is an animated children's movie that you may be drug to if you have little ones. Don't fret. Even if Sing doesn't look like it appeals to you with its world of animals, you can find leadership lessons in Sing.
Caution: Sing spoilers ahead
Leadership Lessons And Quotes From Sing
1. Everyone has a story:
As Sing opens, we see the backstory of many of the main characters. You see the hectic life of housewife/pig, the failing business of Buster Moon, the criminal family of Johnny the Gorilla, and many others.  Read more...