Wednesday was the unofficial start of the Catalyst Leadership Conference in Atlanta. It's unofficial because it was the lab sessions (but, if I'm honest, the labs have become my favorite part of the Catalyst Conference experience).
The labs are an amazing feature of Catalyst. The Catalyst Labs are different from the Catalyst Conference main sessions. With the Labs, you will only be forced to see 2-3 specified speakers and then there are 3 breakout sessions where you can choose the leadership speaker you would like to see. It adds a fun element to the Catalyst experience.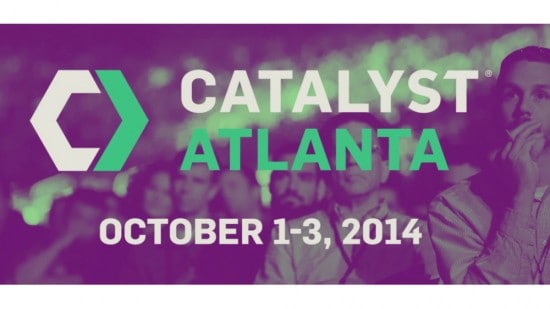 Reggie Joiner of the Orange Conference opened up the PreLab session. While his points on leadership were spot on, I took away pointers on how to present well in addition to the leadership lessons.
This section will be a mix of presentation tips and leadership lessons presented in Reggie Joiner's session.  Read more...