A Reel Leadership Article
In the 2018 Netflix original movie Bright, a human cop is forced to partner with an Orc. The cop is Daryl Ward (Will Smith) and the Orc is Nick Jakoby (Joel Edgerton).
Tension is high between the various races of Orcs, Elves, and Humans. Being paired up with an Orc meant Daryl Ward was in for a world of trouble.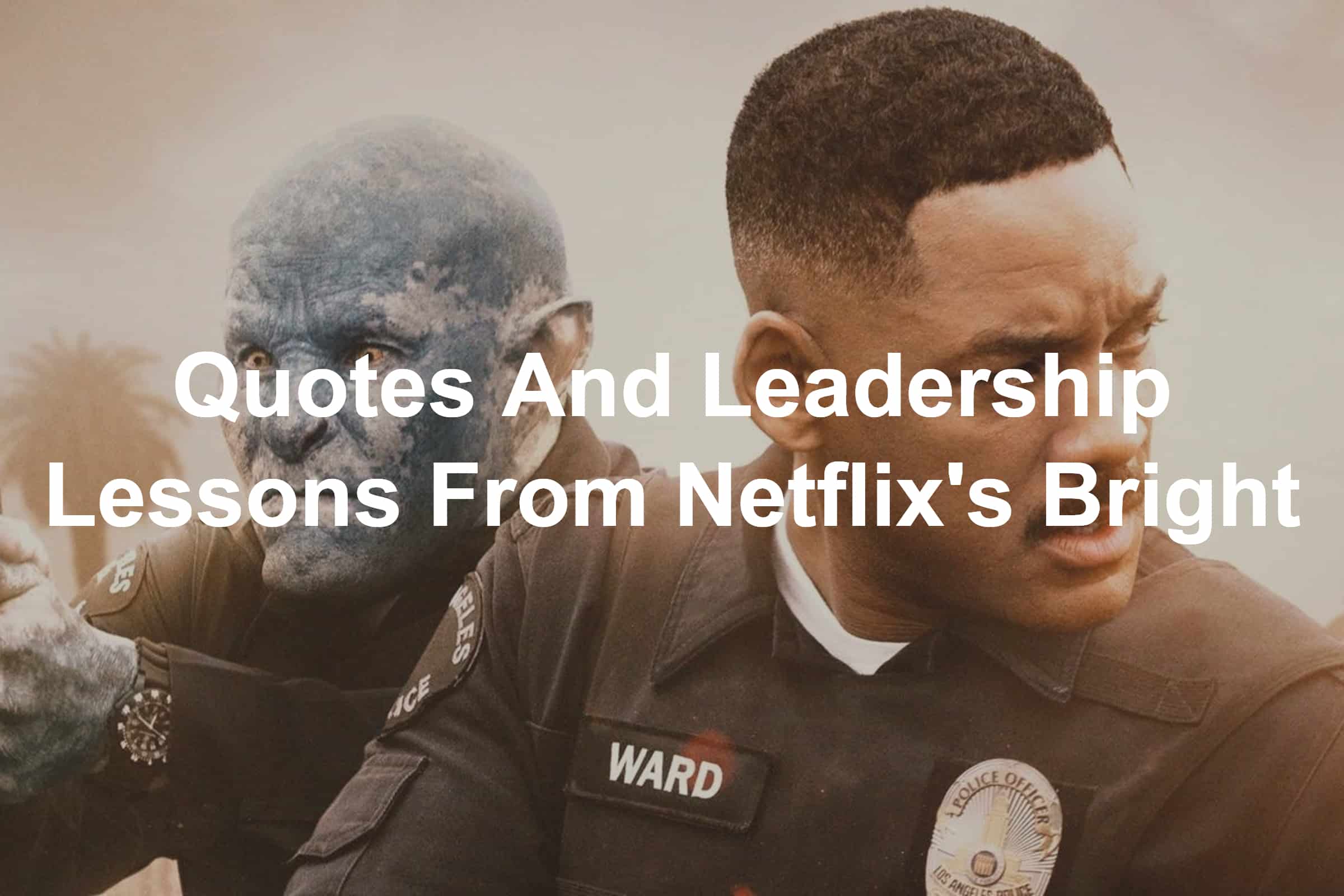 Bright begins with Daryl being shot during an armed robbery. His partner, Nick, was busy buying a street burrito for Daryl. After a brief hospital stay, Daryl is back in the squad car with Nick riding shotgun.
While the language was very strong (multiple F-Bombs were dropped), the story was intriguing. The buddy cop twist was different. And, of course, there are plenty of leadership lessons in Netflix's Bright. Let's take a look at those leadership lessons below.
Caution: Spoilers for Netflix's Bright below.  Read more...