A Reel Leadership Flashback Article
Army Of Darkness is the third film in the Evil Dead series. Ash Williams (Bruce Campbell) has been transported back in time to approximately 1300 A.D. after the events of Evil Dead 2. He now finds himself in the time of Lord Arthur (Marcus Gilbert).
Ash finds himself in the past just as Lord Arthur and Duke Henry the Red (Richard Grove) have entered into a feud. No background is given to the feud but you know it is bad. Lord Arthur's men are bringing back Henry's men after a skirmish. They are to be put to death.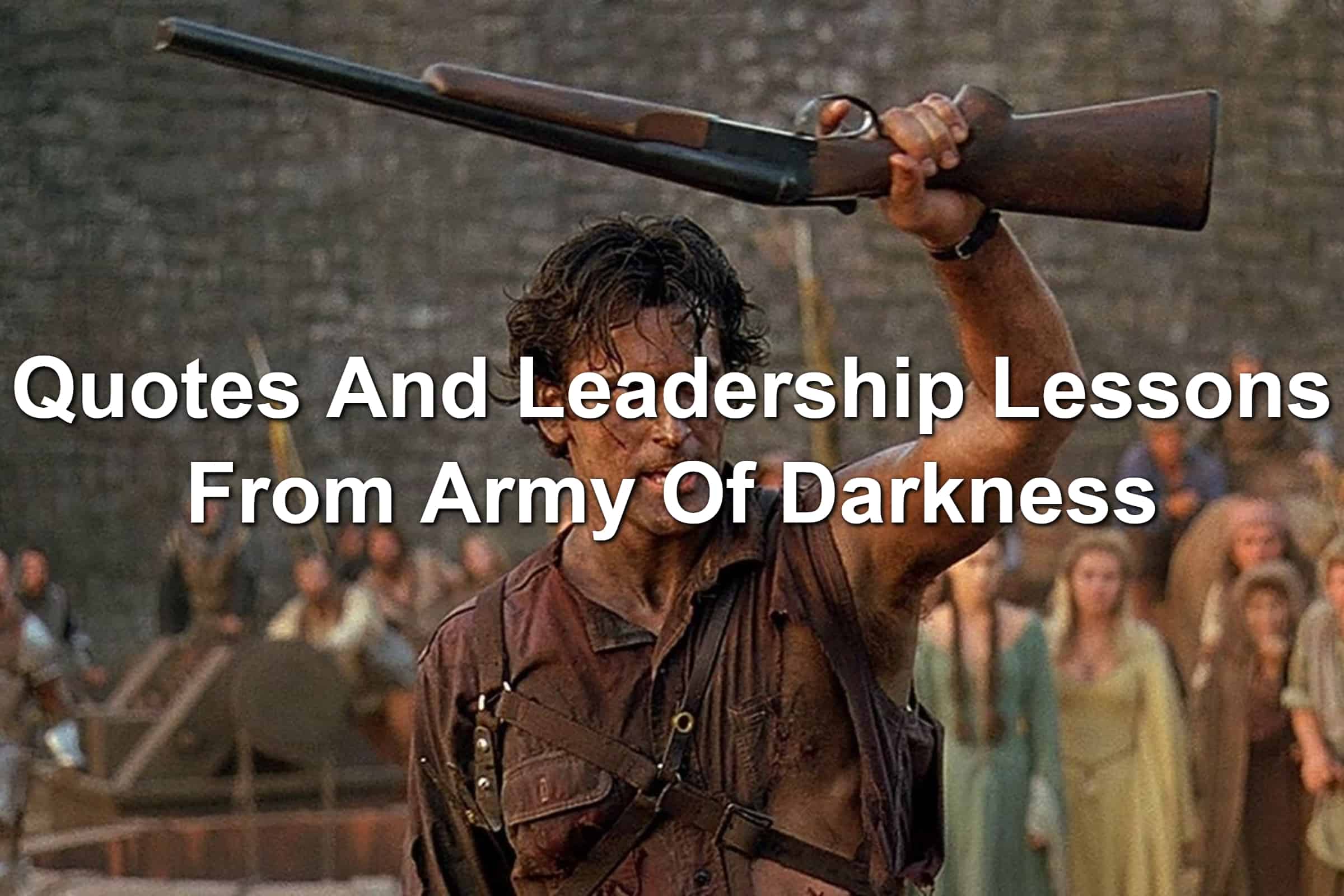 But it is not only Henry's men Arthur's men have captured. Ash is one of the captives. He's on the path to doom until one of Arthur's wisemen (Ian Abercrombie) thinks Ash might be the man from the prophesy… The man who will save them all.  Read more...