With Disney's $4 billion acquisition of the Star Wars license in October of 2012, a lot of things have changed. One of those changes is that new movies based in the Star Wars universe are rolling out on a regular basis.
Friday, December 16th saw the release of Rogue One: A Star Wars Story to theaters across the US.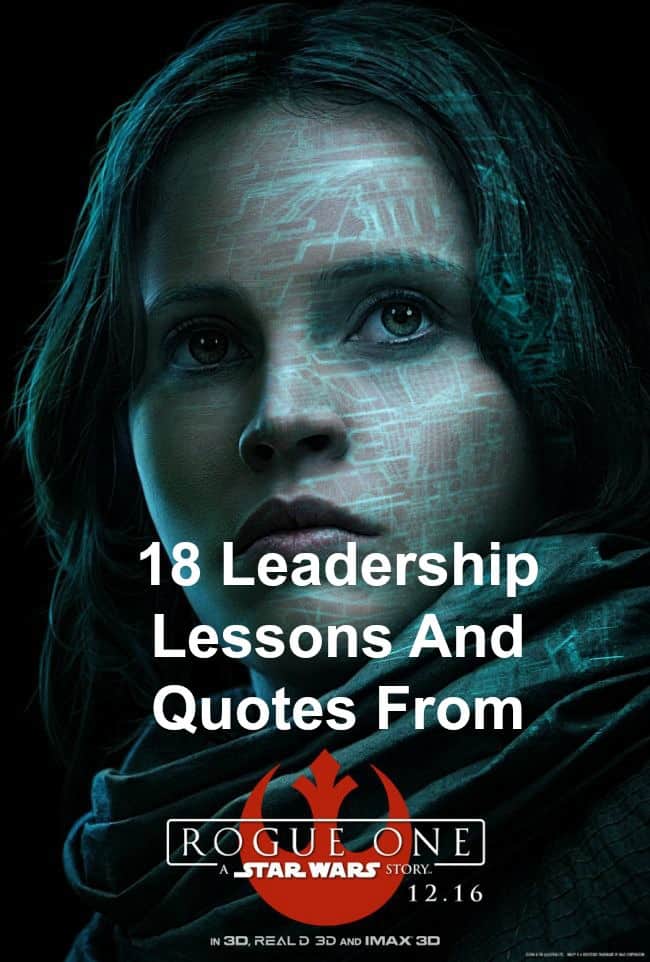 Rogue One introduced us to Jyn Erso, Cassian Andor, K-2S0, Baze Malbus, Saw Gerrera, Chirrut Îmwe, and more. Each character played a pivotal role in the attack on the Death Star.
We were introduced to a backstory that had never been told. How the Rebels infiltrated the Empire and stole the Death Star schematics.
As always, I'm here to bring you the leadership lessons found in the latest blockbuster movie. Get ready for the leadership lessons from Rogue One: A Star Wars Story  Read more...