The Answers From Leadership Podcast Episode 6
Today's guest on The Answers From Leadership Podcast is Richard McLemore. He was the Canada BDC Regional Manager for Oracle. His specialties include coaching hiring/interviewing, revenue attainment, and career development.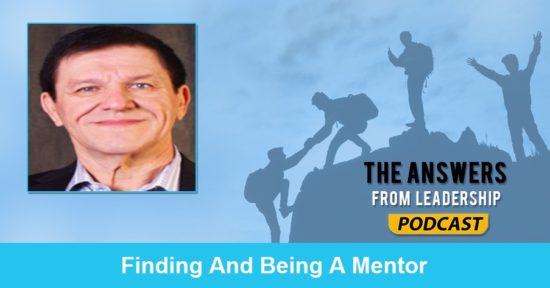 Show Notes:
What do we need to know about you?
Played football at the University of Oklahoma
Served in the Special Forces where he was deployed to Vietnam and Los
Found he had a knack for sales and focused in that arena for 35 years
What does mentoring look like?
It looks different to different people
Having an expertise or showing extra care in working with others
Creating good relationships
He was taught 9 requirements for being a mentor
Starts with being able to inspire and motivate people
Have a high degree of collaboration
Have courage
Be able to build relationships with people
Develop and support others
Needs to be trusted at all times
Able to walk the talk
Have a strategic posture and perspective
Drive for results  Read more...