You regularly hear from me on topics ranging from leadership to personal development to family matters. Today, I want to introduce you to a few amazing leaders I've met in my journey.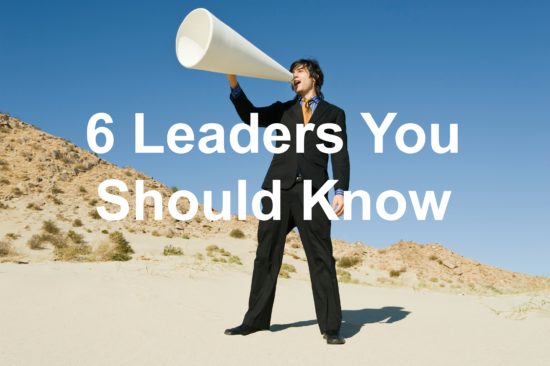 6 Leaders You Should Know
1. Brian Dodd:
Brian's been a good friend of mine for quite a few years. Originally, Dan Black introduced me to him. Then, I had the pleasure of meeting Brian in person at a Catalyst Conference.
I've followed Brian and have really enjoyed his perspective on leadership. He uses sports, movies, and more to share leadership wisdom.
You can check him out at his website.
2. Paul Sohn:
Paul's another person I had the pleasure of our first in-person meeting being at Catalyst. It's a melting pot of church leadership.
But the reason I include Paul on my list is because he's reaching out to the millennial generation. That's where his heart lies, that's where he puts his effort into.  Read more...