The fifth speaker at Leadercast Live 2016 is Nick Saban.
Nick Saban is the head football coach at the University of Alabama. Coach Saban is also one of two coaches to win at least two BCS national championships and the first to accomplish this at two different schools.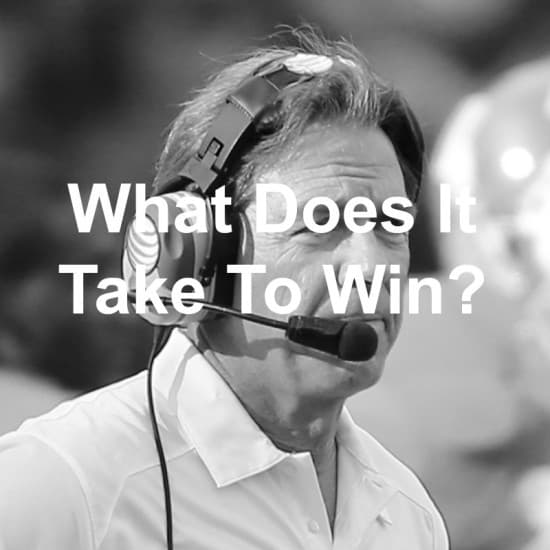 What Does It Take To Win?
The number one thing to win is your mindset.
Process: Process defines what you need to do to win.
Work ethic and discipline: You can have the mindset. You can have the process. But many of us fall off the wagon when it comes to following through on discipline.
To Coach Saban, discipline is knowing what you have to do but you don't want to do it. Will you do it?
It is also knowing what you don't want to do but should do it. Do you do it? Read more...