This week we take a day to celebrate love, on the 14th it will be Valentine's Day. During this week I will be posting on a subject that I have been wanting to for awhile, relationships. First up is a book review regarding a Mafia marriage.
A dancer named Cammy meets Michael Franzese. She soon falls in love and marries Michael. Little does she know that he has ties to the mafia.
This Thing of Ours: How Faith Saved My Mafia Marriage tells this story.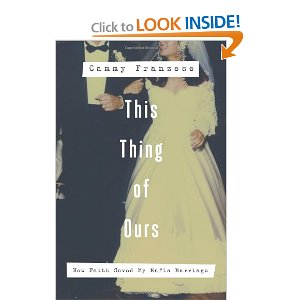 Cammy Franzese recounts her experience of meeting and marrying Michael. From meeting Michael on the set of a movie where she was a dancer, to the lavish dates, to the knock on the door and the police officers that greet her, to the times Michael was behind bars serving times for crimes he committed. Read more...