A Reel Leadership Article
No one really knows what Mad Max: Fury road is. Is it a sequel? Is it a prequel? Or is it a revisiting of the Mad Max tale?
I'm not sure and we haven't gotten a good answer on this Mad Max question.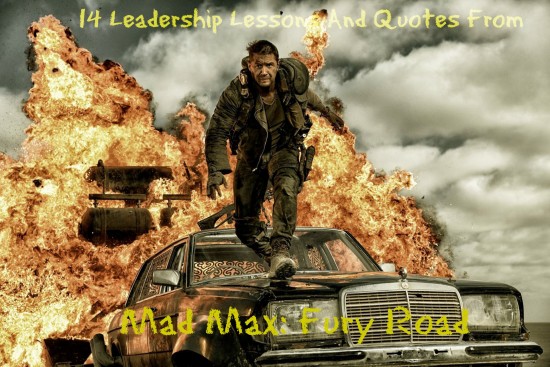 One thing I can tell you is that Mad Max: Fury Road is a darn good movie. Much better than I expected.
Having never watched the previous movies in the Mad Max series, I wasn't sure what the movie was going to be other than a post-apocalyptic dystopia adventure ride.
And that it delivered upon.
From the get-go, Mad Max was action packed. And leadership-lesson packed.
Warning: There are Mad Max: Fury Road movie spoilers ahead.
Leadership Lessons From Mad Max: Fury Road
1. We change: Max Rockatansky was a cop before everything happened in this dystopian universe. He swore to uphold the law. Read more...