Leaders are learners. They take in knowledge from a wide range of sources. Be they books, audio recordings, live conferences, or video recordings.
Today, I would like to introduce you to a great leadership resource called G5 Leadership. G5 Leadership is a leader's playground.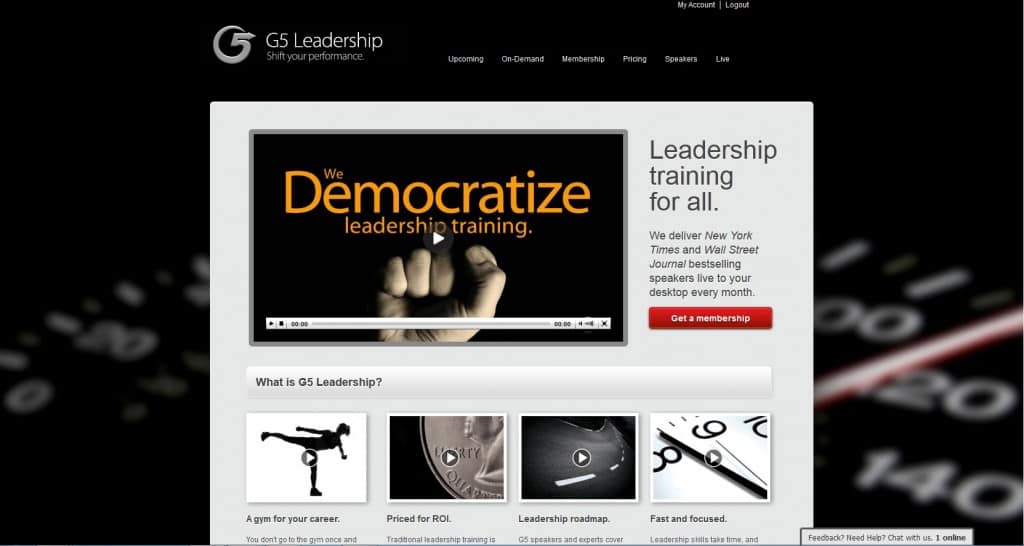 I started using G5 Leadership in July. I must say it has been a great resource. I have been able to take in training from leaders at the top of their field.
With a simple click on the G5 website, I am able to access, on demand, the knowledge of world class leaders.
G5 Leadership provides you with front row access to best selling authors, such as Stephen Covey(author of 7 Habits of Highly Effective People) and David Allen(author of Getting Things Done); teachers from world class universities; and leaders with experience with Fortune 500 companies. You rarely see a lineup of speakers and teachers of this caliber.  Read more...