A Reel Leadership Article
Paddington Bear (Ben Wishaw) once again makes an appearance on the big screen. After settling into the community, Paddington is a beloved member of the community who makes the lives of those around him better… Until one night when a thief breaks into Mr. Gruber's (Jim Broadbent) antique shop to steal a very special pop-up book.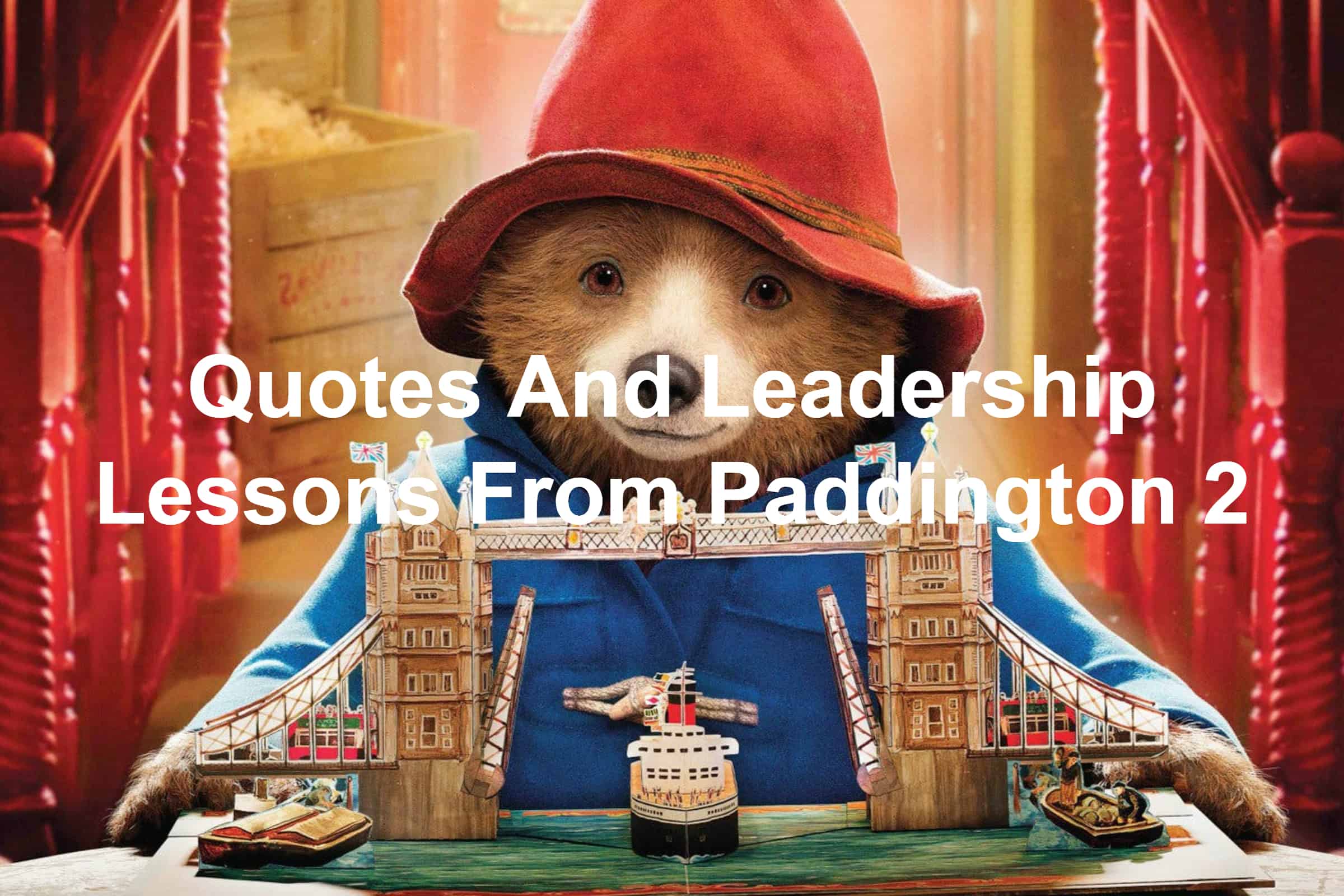 Paddington witnessed the thief breaking into the antique shop and began pursuing the culprit. Only to be accused of the theft himself.
This is when Paddington 2 really picks up steam. And the leadership lessons from Paddington 2 begin.
Caution: Paddington 2 spoilers below.
Quotes And Leadership Lessons From Paddington 2
1. Great leaders spring into action:
As Paddington 2 begins, we see a bear couple enjoying their time together on a bridge. The female bear, Lucy (Imelda Staunton), notices something wrong in the raging river below. There is a branch with a young bear cub struggling on it. Worse, the branch and cub are heading towards a waterfall.  Read more...