A Reel Leadership Article
The Great Train Robbery is a two-part British television miniseries that was first broadcast in 2013 (Currently available on Amazon Prime, Netflix, and others). It tells the story of the robbery of £2.6 million (£53.5 today) from a Royal Mail train heading from Glasgow to London on 8 August 1963, first from the perspective of the robbers, and then from the perspective of the police. Episode one, A Robber's Tale, details the organization and successful completion of the robbery. Episode two, A Copper's Tale, follows the police investigation into the crime and subsequent arrest of many of the perpetrators. It is a fascinating look at two leadership styles, similar in some aspects, very different in others.  In this first article, the leadership style of Bruce Reynolds, the "Robber" will be examined.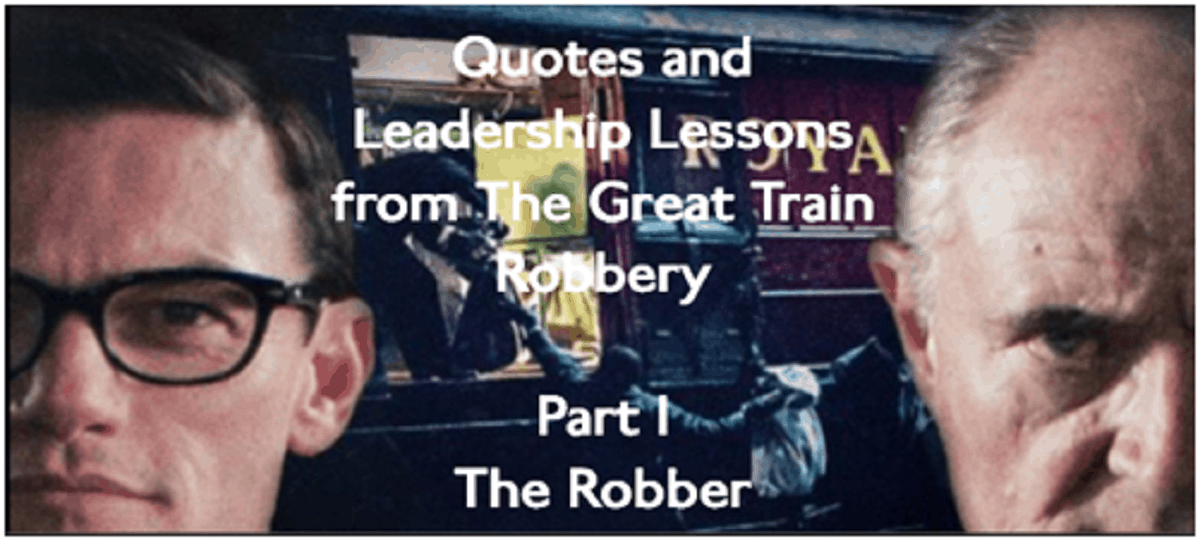 Bruce Reynolds is the leader of a small gang of thieves, a leader who is not satisfied with the £62K ($78K today) robbery at an airport – a robbery that was "supposed to be the big one" £400K  ($507K).  He immediately begins searching for a bigger score.  Read more...