Did you know March is women's history month? Neither did I until I received a fantastic infographic from the folks over at Brighton School of Business & Management.
This inforgraphic showed many women leaders who haven't gotten the proper recognition in history books.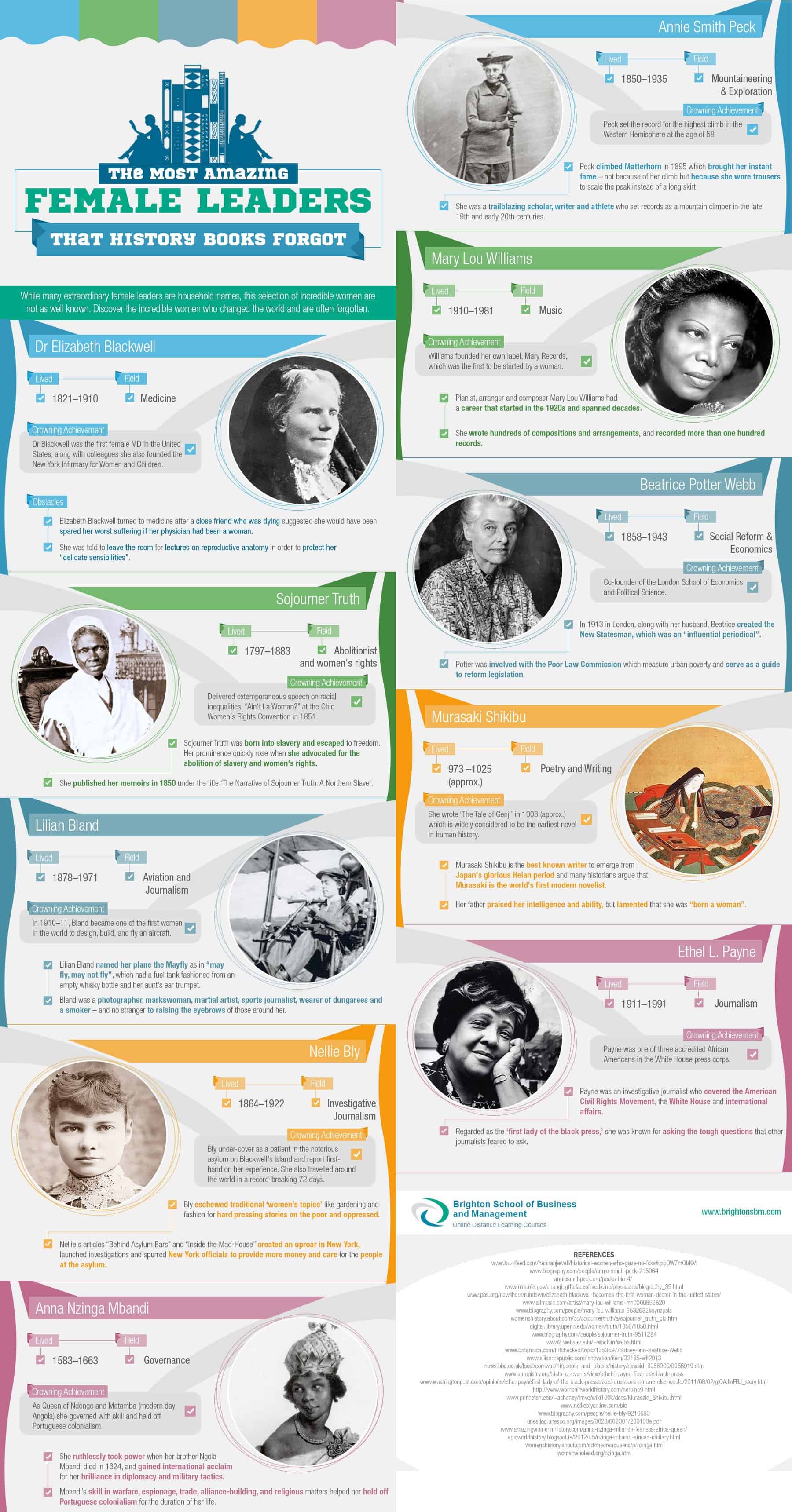 What makes these women so special? Let's take a dive into their crowing achievements and see how they changed the world.
1. Dr. Elizabeth Blackwell: Dr. Blackwell was the first female MD and also helped form the New York Infirmary for Women and Children.
2. Annie Smith Peck: Peck, at the ripe age of 58, set the record for the highest climb in the Western Hemisphere.
3. Sojourner Truth: At the Ohio Women's Rights Convention in 1851, Truth delivered the dramatic speech Ain't I A Woman? dealing with racial inequalities.
4. Beatrice Potter Webb: Webb co-founded the London School of Economics and Political Science Read more...