Let's be honest. We can get discouraged as a leader.
The roles we play in our organizations can sap the energy from us. Eventually, we're burnt out and no longer wanting to lead.
Been there? Done that? I'm sure you have.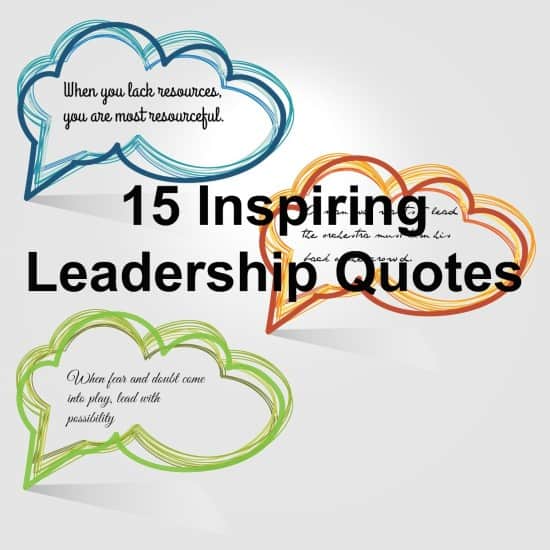 That's why I want to share 15 inspiring leadership quotes with you today.
These quotes from leaders are meant to boost your mood, put a smile on your face, and get you back in the game.
15 Inspiring Leadership Quotes
1. "When you lack resources, you are most resourceful." – Liz Wiseman
2. "The very best leader I can be is the one God created me to be." – Heather Lawson
3. "It's impossible to get stuck somewhere old if you keep learning the new." – Jon Acuff Read more...