A Reel Leadership Article
Olaf's Frozen Adventure is a Pixar short shown before the Pixar film Coco (Leadership lessons from Coco). Olaf's Frozen Adventure takes place in the Frozen universe and sees the return of Elsa (Idina Menzel), Anna (Kristen Bell), Kristoff (Jonathan Groff), and, of course, Olaf (Josh Gad).
The film is set in the kingdom of Arendelle, where Frozen took place. Anna, Elsa, and Olaf planned a surprise dinner for the citizens of Arendelle but things go awry when the villagers leave after the ringing of the Yule Bell and leave the dinner unattended.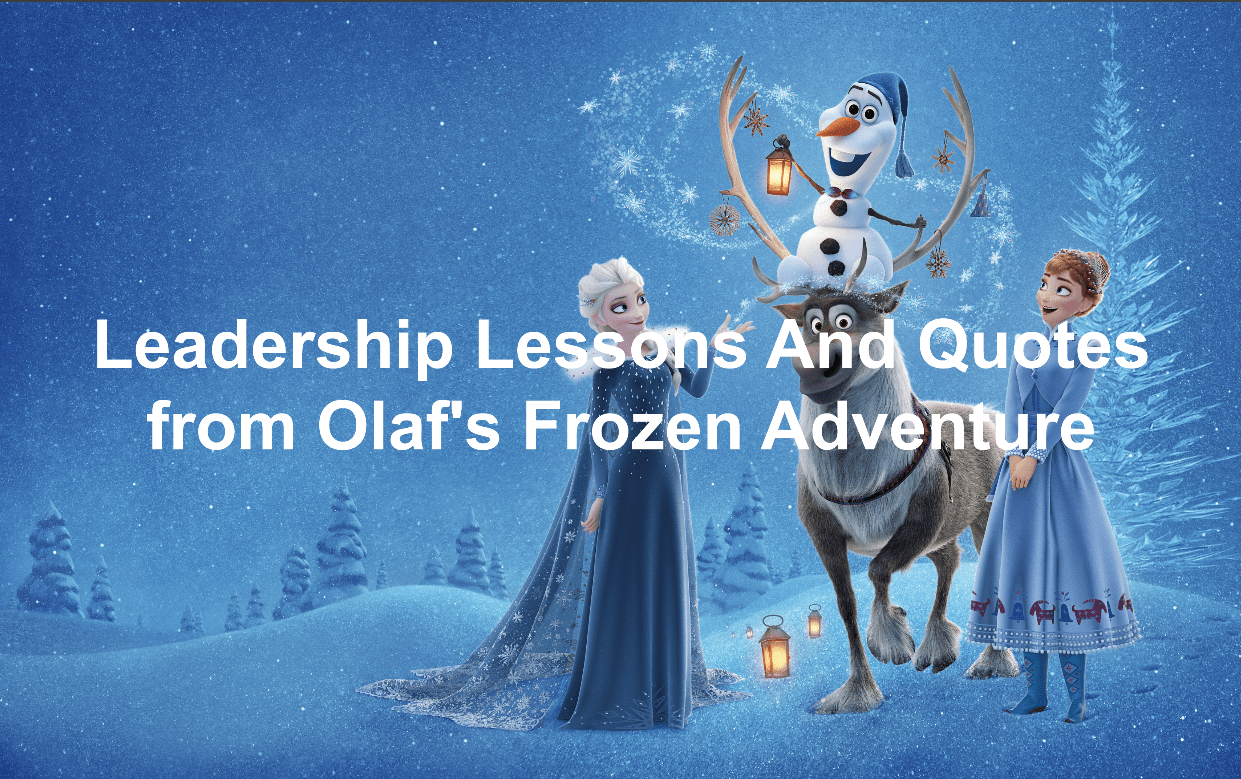 Anna and Elsa then realize they have no Christmas family traditions of their own. Olaf decides to set out to find family traditions Anna and Elsa could adopt as their own.
We watch as Olaf and the reindeer Sven go door to door asking the citizens of Arendelle what their family traditions are. Read more...