Matt Chandler is the pastor at The Village Church in Highland Village, TX. Not only is he an amazing leadership guru, he's battled cancer and has won the battle.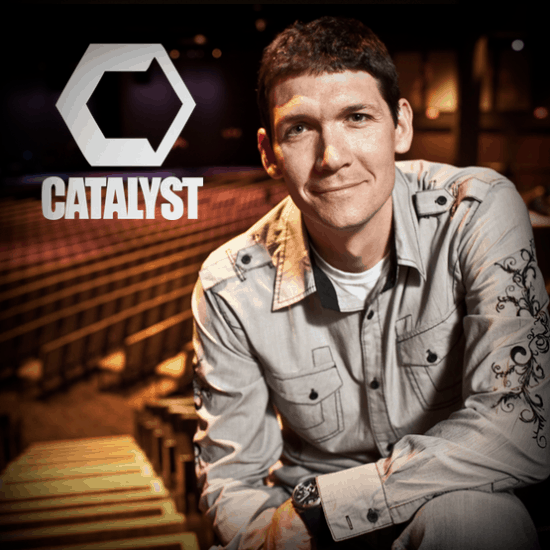 The first day of Catalyst has been amazing. Matt is finishing up the first day of Catalyst and I'm positive he's going to blow us away.
The text Matt Chandler is using for tonight's message is Revelation 7:9-10. Chandler likes this verse because it tells of what will happen in the future.
Christ didn't die for those that might believe but for those that WILL believe.
We can go boldly because we know that our God cannot fail. This should give us hope.
While we're imperfect, God still uses us. How cool is that?
As God calls us out to lead, we can be confident that we will succeed. Why? Because God does not lie when He calls us. Read more...